Dunedin Half Marathon – Windy and Wonderful
The purpose of running these events has changed over the last while from being a growth and contribution activity of a charity drive and health kick into seeing some really beautiful places that I have not yet experienced despite living in New Zealand for 10 years.
I have always adored the South Island and have a real affinity with Otago however we seemed to miss Dunedin whenever we visited the South Island so this was on my MUST DO list for 2015.
So, knowing how cold Taupo was earlier in the running calendar, I was fully prepared for Dunedin with bobble hat, gloves, cold gear and multi layers – hardly a fashion statement but needs must…..
As is normal now, we tend to spend a couple of days in the area before I trot off to the start line and walkity-run the running event.  As the marathon was sponsored by Cadbury it would have been a real shame not to support the sponsors and so of course we just had to do the factory tour and come away with the chocolate goodie bags.
Trip Advisor holds Speights Tours in high regard and so off we scooted for the Brewery tour and had a good hour of fun with the guide who was a comedian at heart – was a great site visit, both should not be missed.
So, onto the real deal and the actual event.
Dunedin was my third half marathon and I was particularly looking forward to the run as this was a 21.1km one way race rather than a double back to the start event.  Oops, I remembered this on the way to the start line and so a hasty call and taxi was arranged by Stuart who needed to be at the finish line for photographic evidence of completion!
It was a very nippy day and so full cold gear on with scarf, hat and gloves and I hoped to warm up half way.  There were the usual semi-naked culprits at the start line with micro shorts, singlet and Vaseline as their three main items of wear (usually complimented by a very serious face and three watches on their arms).
So, talking of timing watches, I had my faithful GPS watch on and this had been set to beep every kilometre by the trusty Sarah back at base to tell me how quickly I was hitting each km and to spur me on for bigger and quicker things.
Unfortunately at the start, I was elbowed (probably by one of the serious faced people) and it did something to my watch that I couldn't see as I didn't have my glasses on.  I stabbed at the buttons a few times to no avail and so had to hope for the best.
So off we went……
In true Speedy Gill style, I settled into a comfortable pace and then 10 minutes into the run heard my watch telling me it was going to sleep.  The darn thing had not started at all and so I had a mini meltdown as this meant I didn't know how far I had to go.
After a few more stabs at the watch, it started again and I took this as a positive sign that the finish line would now arrive sooner than I was expecting!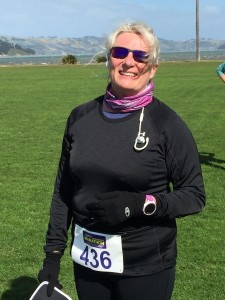 The course was a real mix of the city centre and hills (groan), once again passing the Cadbury factory, before heading out to the seafront.  The sun was glorious although the wind was blowing a mighty gale so necessitated a head down approach for a 10km stretch where I lost my hat twice along the road.
The event was well attended by people of all ages and lots of fancy dress – there was an awesome tomato ketchup sachet that provided entertainment along the way.
I should have studied the route more as the last couple of km's were uphill and was fairly hard work into the wind.  BONUS – of course my watch didn't start at the beginning of the race and so when I saw the 1km to go marker I decided to go for it!
So the event was ticked off with a brilliant official time (for me) of 2 hours 44mins dot on and knocked 10 minutes off my last half marathon time – superb result.
Lesson learned – do not rely on technology, just enjoy the experience.
So thank you Dunedin, you are a lovely place and my favourite so far on the 2015 running tour.  Brilliant views, great attitudes and clean air.
See you next year.
Next on the list is :
edenfx HSE team event – Ekiden, Rotovegas – 6 edenfx ladies running a leg each to make up the full 42km marathon – 10th October 2015
Alison – Auckland Half Marathon – 1st November 2015
Alison – Paris Full Marathon – 3rd April 2016 – final event fundraising for NZBCF.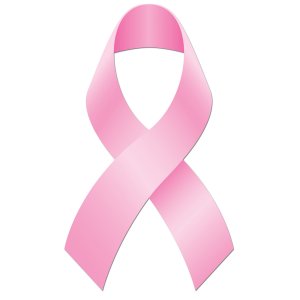 Thanks again for reading and if you would like to jump on our fundraising bandwagon for The New Zealand Breast Cancer Foundation you can do so by visiting https://nzbcf.everydayhero.com/nz/alisongill – gold coin donations welcome!
See ya, for now… I'm off for a run!
Alison