Meet the team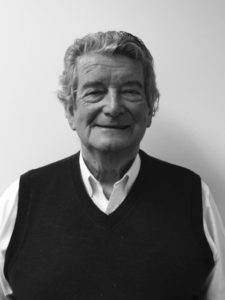 Bill Powell


Chairman

bill@edenfx.co.nz

T: +64 9 424 8367

Bill has been an Independent Advisor to the Board since 2010; we are delighted to have his wisdom and commercial acumen as Chairman of the Board.   Bill has over 40 years New Zealand Business experience in all major sectors, and was the Australian and New Zealand Managing Director of the DIC Group from Japan for over 25 of those 40 years.
A little on us
The edenfx team are a friendly group of HSE professionals, working to support our industry, dedicated to providing top of class service
With a strong commitment to developing sustainable 'friendly' relationships, we place exceptional focus on personalised service and a genuine interest in, and duty to, future generations.
We are a privately owned company driven by our clients' needs and wants, not shareholders' demands and expectations. This unique position enables us to provide cost effective flexible solutions. We also have the edge on the large corporate agencies, as we invest the time in our clients and our candidates to build sound working relationships.
Affiliations/sponsorships
Privacy policy
Click here to view our privacy policy
Testimonials