edenfx HSE – New Zealand's leading health and safety recruitment specialists
edenfx HSE mission statement
Our team of qualified HSE professionals is at the heart of edenfx, presenting a no-nonsense, results-orientated approach to recruitment. We believe it is our fundamental values and principles as individuals and as a company that make edenfx stand out from the competition and this has positioned edenfx as New Zealand's leading Health, Safety and Environmental Recruitment specialists.
Client testimonial –
"edenfx HSE Recruitment managed our employee placement in an extremely professional manner. They sourced and shortlisted a list of potential candidates in a very short timeframe, ultimately minimising business interruption."
Martin Potter, Corporate Services Manager – Asplundh NZ.
Meet the team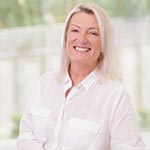 Alison Gill CMIOSH, MRCSA, MInstD
Managing Director
agill@edenfx.co.nz
T: +64 9 424 8367

Alison Gill co-founded edenfx HSE in 2007 to assist in the long term sustainability of workplace health and safety through the use of specific recruitment services for Health, Safety, Environmental and Quality professionals.
Alison relocated to New Zealand in 2007 after 20 years working in the UK specialising in the delivery of HSE and HR Services. A belief and dedication to ongoing professional and personal development sees Alison as a Chartered Member of IOSH in the UK, a Certified Member of NZISM, a Registered Safety Professional in Australasia and a MinstD.
Alison has a particular interest in Corporate Social Responsibility whereby organisations consider the interests of society by taking responsibility for the impact of their activities on customers, suppliers, employees, shareholders, communities and other stakeholders, as well as the environment. The edenfx services are delivered through this concept.
Alison believes that operational excellence is the minimum standard for the team rather than a goal so you will be in safe hands at edenfx.
Sadly, there is no chance of a coffee meeting with our boss – but if it's a 'cuppa tea' on offer, Alison will be there in a flash. We don't call her the queen of Yorkshire tea for nothing – tea so orange and strong you can stand your spoon up in it!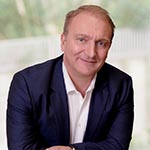 Stuart Gill Bsc (Hons), CMIOSH, CPMSIA, RSP Aust.
Director
sgill@edenfx.co.nz
T: +64 9 424 8367
Stuart Gill co-founded edenfx HSE in 2007, he is a Chartered Health and Safety professional in both the UK and Australia with over 20 years of HSE experience across a number of Industries.
In that time he has never wandered far from his background in Health, Safety and Environmental management in which he holds a BSc (Hons).  Stuart is passionate about his profession and believes that ethical best practice creates social and environmental value and promotes good business.
Stuart is driven to ensure that edenfx continues to be the first choice and most recommended recruiter within the Health, Safety and Environmental sector.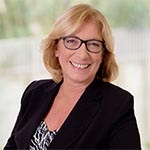 Suzanne Peden Tech IOSH
Principal Recruitment Consultant
suzanne@edenfx.co.nz
T: +64 9 424 8367
Suzanne is a qualified Health and Safety Professional who enjoys keeping up to date with the latest safety trends, as well as learning from her candidate's and sharing innovative ideas.
Keen to ensure an excellent organisational fit as well competency, Suzanne has worked in pure safety roles herself and is well placed when relating to job seekers and also ensuring a high level of understanding regarding client needs – Suzanne will go the extra mile and a half to make your experience with edenfx as seamless as possible.
Suzanne spends her free time enjoying her country lifestyle, with 2 Alpacas, 11 Pekin Ducks (one went missing), 3 Dogs and 1 Cat – there is no doubt that further additions will be on the horizon adding to the Peden petting zoo.

Duncan Cooke
Principal Recruitment Consultant/Executive Search
duncan@edenfx.co.nz
T: +64 9 424 8367
Duncan has worked within HSEQ specialist recruitment for over 8 years. He's the newest addition to the edenfx team having recently relocated to New Zealand from the UK. Duncan has worked across a variety of industry sectors and now specialises in our senior HSEQ search appointments. He enjoys building new relationships with candidates and clients alike and is highly customer focused.
Duncan enjoys spending his free time with his young family, playing guitar, cycling and watching a lot of cricket.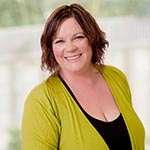 Amanda Stringer
HSEQ Recruitment Consultant
amanda@edenfx.co.nz
T: +64 9 424 8367
Amanda has been with the eden team from early 2015. Amanda has a solid 20 years' experience in the manufacturing sector, with strengths in talent management, customer service and client relationships.
Her outgoing personality and commitment ensures our clients and job seekers have a positive experience with edenfx. Fun with a capital F, Amanda does not know what an "off" day looks like – Mrs Positive Pants.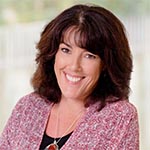 Fleur Townsend
Accounts Department
accounts@edenfx.co.nz
T: +64 9 281 4703
Fleur works part time and is in the office Monday, Tuesday and Thursdays.
Fleur is our in-house Xero expert and provides all accounts payable/receivable support for our clients and our team. She also looks after the payroll function, giving her an automatic win for the 'Office Favourite' title.
The rest of her spare time is spent looking after her two boys, going for walks, spending time at the beach or watching a lot of sport!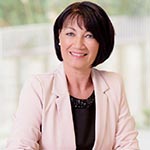 Donna Masters
Group Executive Assistant
Donna@edenfx.co.nz
T: +64 9 972 0730
Donna has been in administration for over 20 years and for the last 12 years has worked alongside business leaders as a Personal Assistant/Executive Assistant. Having worked in a range of industries her broad knowledge and organisational skills help to provide edenfx clients and candidates with the knowledge that they are in safe hands. Now as Group EA she keeps Alison in line, provides support to the Directors of edenfx and Hard Hat Recruits and also manages the day to day running of the offices in Silverdale.
Known for her love of heels (we have never seen the same pair twice), Donna loves to shop with a capital S and is otherwise spotted on the beach or in her tinny trying to master the age-old kiwi art of fishing.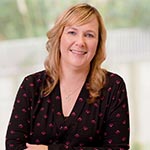 Mercia Putter
Executive Assistant
mercia@edenfx.co.nz
T: +64 9 424 8367
Mercia joined the edenfx team in October 2016, bringing with her a vast range of experience. This includes being a PA at senior level for various organisation in the public and private sector including the Health and Safety environment. Mercia is exceptional, ensuring the Recruitment Consultants are always on their "A" game As well as supporting her team, she works tirelessly to support our Clients and Candidates to achieve the best results.
Mercia is a proud chocolate fanatic and keeps trim by roller-skating and running around after her family.
A little on us
The edenfx team are a friendly group of HSE professionals, working to support our industry, dedicated to providing top of class service
With a strong commitment to developing sustainable 'friendly' relationships, we place exceptional focus on personalised service and a genuine interest in, and duty to, future generations.
We are a privately owned company driven by our clients' needs and wants, not shareholders' demands and expectations. This unique position enables us to provide cost effective flexible solutions. We also have the edge on the large corporate agencies, as we invest the time in our clients and our candidates to build sound working relationships.
Affiliations/sponsorships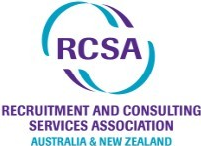 Our specialist HSE recruitment consultants are registered individual members of  the Recruitment and Consulting Services Association (Australia & New Zealand) and follow the RCSA Code for Professional Conduct.Following the Code for Professional Conduct means that RCSA Member practices are always of the highest standard.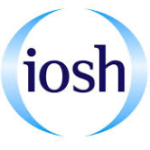 Our specialist HSE recruitment consultants are qualified members of IOSH – Institution of Occupational Safety and Health (UK)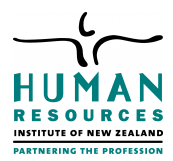 edenfx Managing Director, Alison Gill is an individual member of the Human Resources Institute of New Zealand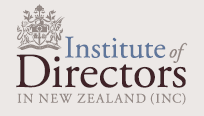 edenfx Managing Director, Alison Gill is an individual member of the Institute of Directors in New Zealand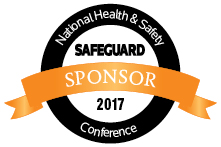 edenfx HSE is a proud sponsor of the annual Safeguard National Health and Safety Conference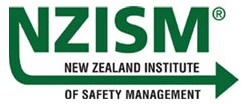 Alison Gill is the Chair of The New Zealand Institute of Safety Management (NZISM) Grading Committee.
Privacy policy
Click here to view our privacy policy
Testimonials