HSE People Recruiting HSE People… it's all we do.
We are a team of qualified HSE people who are also professional accredited recruiters, now working to support our industry with specialist Health and Safety Recruitment throughout New Zealand.
edenfx have identified that HSE has become a dynamic part of every business and has forged its way to the top of the corporate agenda. It is this detailed understanding of the importance of HSE which has led us to recognise the need to provide superior recruitment services exclusively for professionals within the Health, Safety, Environmental, Quality and Risk Management sectors. 
Client Testimonial –
"Alison and the team at edenfx were fabulous in understanding our needs for our recent health and safety vacancy. They were professional, extremely responsive and most importantly were very aware of the unique cultural requirements of the role. Alison was very customer and results oriented which is what we look for in a recruitment company! I would not hesitate to recommend edenfx to any company or individual!"
Vanessa McCambridge, HR Director – Frucor Beverages.
Permanent health and safety recruitment
We operate to supply permanent staff to suit your unique and specific needs. Pure recruitment and candidate management allows us to quickly locate, track, and manage the best applicants for each open requisition at a given time.
Often, clients do not have access to the 'non-hoppers' – those who are in a role and are not actively looking – as a result we can provide you with more of a choice, without you feeling that there is a shortage of skilled workers and settling for second best. To be fair to the candidate, we will never offer a position to him or her unless we believe it is in their best personal and career interest.
Contracted and project recruitment
Here at edenfx we have listened to our clients' requirements and taken a proactive and flexible approach to our overall Health, Safety and Environmental recruitment services.
Many people now regard the 'flexible work force' as the model for future employment and companies seek to take on specialist skills when and where they are needed rather than invest in additional permanent staff.
This has meant the call on our contracting arm has continued to grow. This allows for the short and long term business requirements to be met and whether it is a maternity placement, specific build project or a long lead in to source high specification permanent professionals we will work to meet your needs.
Rest assured, our competent contractors will have a minimum of 5 years proven industry experience, be tertiary qualified, hold recognised formal auditing qualifications and have full reference checks as well as on going performance reviews throughout the assignment.
Executive search
Talent broking and executive management search taps into the wealth of HSE talent and assists in long-term planning for your organisation. A great percentage of the talent pool consists of the 'non-hoppers'; those that are not looking, though would consider a move if it fulfilled a long-term career goal.
Headhunting the right person for your position within a closed network enables you to reach the right person for your business. This is a retained senior management executive search function and is a highly confidential service for both candidates and clients to provide seamless transfer of skills and delivery within your business.
Additional services
OSH consultancy – Talk to us about consultancy options. We can assist clients with the Health, Safety and Environmental strategic development within a company. This operational analysis works to provide long term sustainable business solutions and this 'invest to save' approach will reap dividends. Please ask us for more details.
Auditing services – We have a number of options available from our team of highly skilled and fully qualified Auditors. We are able to assist you with:
Pre-Audit Assessments – Audit preparedness
Organisational Audits and Operational Audits to benchmark Safety Performance
ISO 9001, ISO 14001, ISO 18001 and Marine Inspections and Audits
Contact us to discuss options with a consultant and we will tailor a package to meet your business needs.
Hogan personality and psychometric testing
These are highly functional and credible assessments which will add value to both individuals and organisations and have proven their effectiveness over the last 30 years.
edenfx HSE are fully trained and accredited providers of Hogan Psychometric and Personality assessments and are able to offer a comprehensive range of services to both individuals and organisations which include:
Safety Reports – Behavioural indicators (individuals and organisational tools)
High Potential Assessments – succession planning strategies
Leadership and Executive Coaching Assessments
We recommend using positive assessment tools that support strong selection, recruitment and development decisions for business and for structured and tangible leadership development for individuals.
hard hat recruitment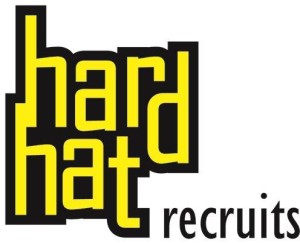 hard hat recruits, a sister company of edenfx HSE Recruitment, is in the hard-hat people business – from recruiting the best construction people through to bringing you highly sought-after engineering professionals and specialist operators.
When it comes to finding the right people in a timely and cost-effective manner, hard hat recruits delivers – and that's no bull.
hard hat recruits specialises in recruitment for the following industries:
Engineering
Civil
Construction
Social infrastructure
Rail
Oil and gas
Mining
Water
Typical roles include, but are not limited to:
Project Managers
Construction Managers
Engineers
Quantity Surveyors
Estimators
CAD Designers
Mechanical Engineers
Please visit our hard hat recruits website for more information.
The edenfx recruitment process
Our process (in a nutshell):        

Well, our first step is to send through our company Terms and Conditions, we then like to meet the hiring manager to gain a really good understanding of your vacancy, as well as the company, culture and the industry.

We advertise the position, and because we specialise in Health, Safety and Environmental roles and are qualified HSE practitioners ourselves, we have a number of candidates registered with us, or keeping in touch with us at various industry meetings, so we will also search our database and within our extensive local, national and international networks.

Next, we screen all of the applicants thoroughly against the position description and our clients' criteria. For us it is very much about finding the right candidate for your organisation, with competency and organisational fit determined before presentation of details.

Our team will only present the best candidates, as we believe in quality over quantity. We have and offer tailor made guaranteed services to our clients.  In a nutshell, we are risk free, outcome focussed and deliver a high quality service at competitive rates.

We are here to do the hard part for you, so you can sit back and relax throughout the recruitment process, with 100% confidence in edenfx HSE.