HSE People Recruiting HSE People….
We are a team of qualified Health, Safety, Environmental, Quality and Risk (HSEQR) people who are also professional accredited recruiters, now working to support our industry with specialist Health and Safety Recruitment throughout Asia Pacific.

Our Headquarters is based in New Zealand and we love what we do… so much that we also serve our clients in Australia…
edenfx understand that HSEQR has become a dynamic part of every business and has forged its way to the top of the corporate agenda. It is this detailed understanding which has led us to recognise the need to provide superior recruitment services exclusively for professionals within the Health, Safety, Environmental, Quality and Risk Management sectors.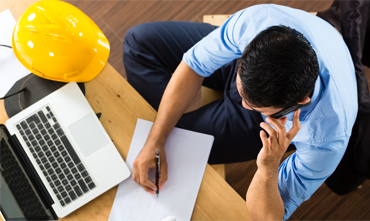 Permanent
Recruitment
As the specialists within industry, we work tightly in our networks and source the very best people. Due to the technical requirements of each position, every assignment is treated as a detailed exercise and a consultant team is appointed to work exclusively for you.
Of course, we also advertise on the open market and this allows those we have previously worked with to apply for a new position offering an audit trail as we have an absolute no poach policy and respect our relationships throughout the community.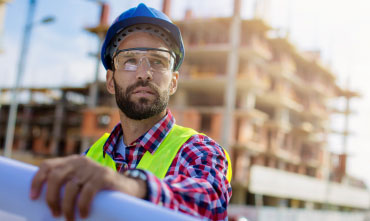 Contracted and Project Recruitment
Many people now regard our contracting division as the 'flexible work force' as this model allows companies to take on specialist skills when and where they are needed for ad hoc projects. We also offer our Contracted resources as backfill whilst we are recruiting for the permanent positions and this allows for a competent temporary resource at the appropriate level while the permanent hire is sourced. This supports sustainability and retention for clients as we always offer a no compromise service.
Rest assured, our competent contractors will have a minimum of 5 years proven industry experience, are tertiary qualified, hold recognised formal auditing qualifications and are fully reference checked as well as subject to on going performance reviews throughout your assignment.
Feel free to contact the Contracting Team to support fixed term contracts and contracted.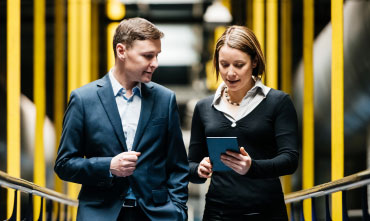 Executive
Search
Executive management search taps into the wealth of HSE talent and assists in long-term planning for your organisation.
Headhunting the right person for your position within a closed network enables you to reach the right person for your business. This is a retained senior management executive search function and is a highly confidential service for both candidates and clients to provide seamless transfer of skills and delivery within your business.
We recommend our Executive Professional Search Package for assignments with salary starting at $175k per annum. Please click here to make contact with the team.
As the HSEQR specialists within industry, we work tightly in our networks and source the very best people.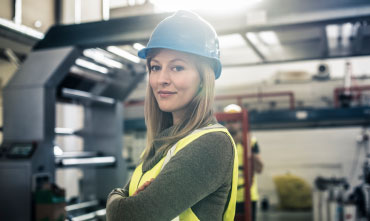 Consultancy
Talk to us about consultancy options. Please ask us for more details as this forms part of our contracting division.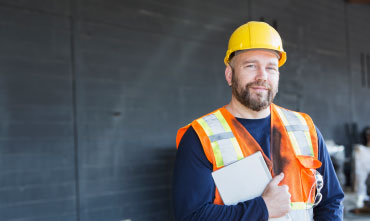 Auditing services
We have a number of options available from our team of highly skilled and fully qualified Auditors. We are able to assist you with:
Pre-Audit Assessments – Audit preparedness
Organisational Audits and Operational Audits to benchmark Safety Performance
ISO 9001, ISO 14001, ISO 18001, ISO 45001 and Marine Inspections and Audits
SafePlus Audits
Contact us to discuss options and we will tailor a package to meet your business needs.
The edenfx recruitment process
Our process (in a nutshell):        
Following an approach, we will provide you with our Terms of Business and request time to take a briefing on the position. We prefer face-to-face however appreciate that this is not always possible and so use easily accessible video conferencing facilities to reduce our carbon footprint.
The majority of our work is search as a result of the nature of the industry and as the team are qualified HSEQR people we have extensive networks and our database of thousands to work within.  We source locally, nationally and internationally.
We also advertise our open positions on job boards and this allows an audit trail for previously placed candidates to apply for the roles as edenfx are committed to a NO POACH policy for our clients.
Next, we screen all of the applicants thoroughly against the position description and our clients' criteria. For us it is very much about finding the right candidate for your organisation, with competency and organisational fit determined before presentation of details.
Our team will only present the best candidates, as we believe in quality over quantity. We have and offer tailor made guaranteed services to our clients.  In a nutshell, we are risk free, outcome focussed and deliver a high quality service at highly competitive rates.  
We ask for 100% of the fees to give you 100% outcome of service delivery; it's the value we add not the cost of the service. As such, we don't negotiate our fees for professional services just as you wouldn't expect your lawyer to reduce their rates.
Hard Hat recruits, a sister company of edenfx
HSE Recruitment, is in the hard-hat people business – from recruiting the best construction people through to bringing you highly sought-after engineering professionals and specialist operators.
When it comes to finding the right people in a timely and cost-effective manner, hard hat recruits delivers – and that's no bull.
hard hat recruits specialises in recruitment for the following industries:
Energy
Utilities
Engineering
Civil
Construction
Social infrastructure
Rail
Oil and gas
Mining
Water
Typical roles include, but are not limited to:
Project Managers
Regional Managers – Technical
Construction Managers
Engineers
Quantity Surveyors
Estimators
CAD Designers
Mechanical Engineers
GIS Technicians
Linesmen
Please visit our Hard Hat recruits website for more information www.hardhatrecruits.co.nz or call the team on 09 282 3156.