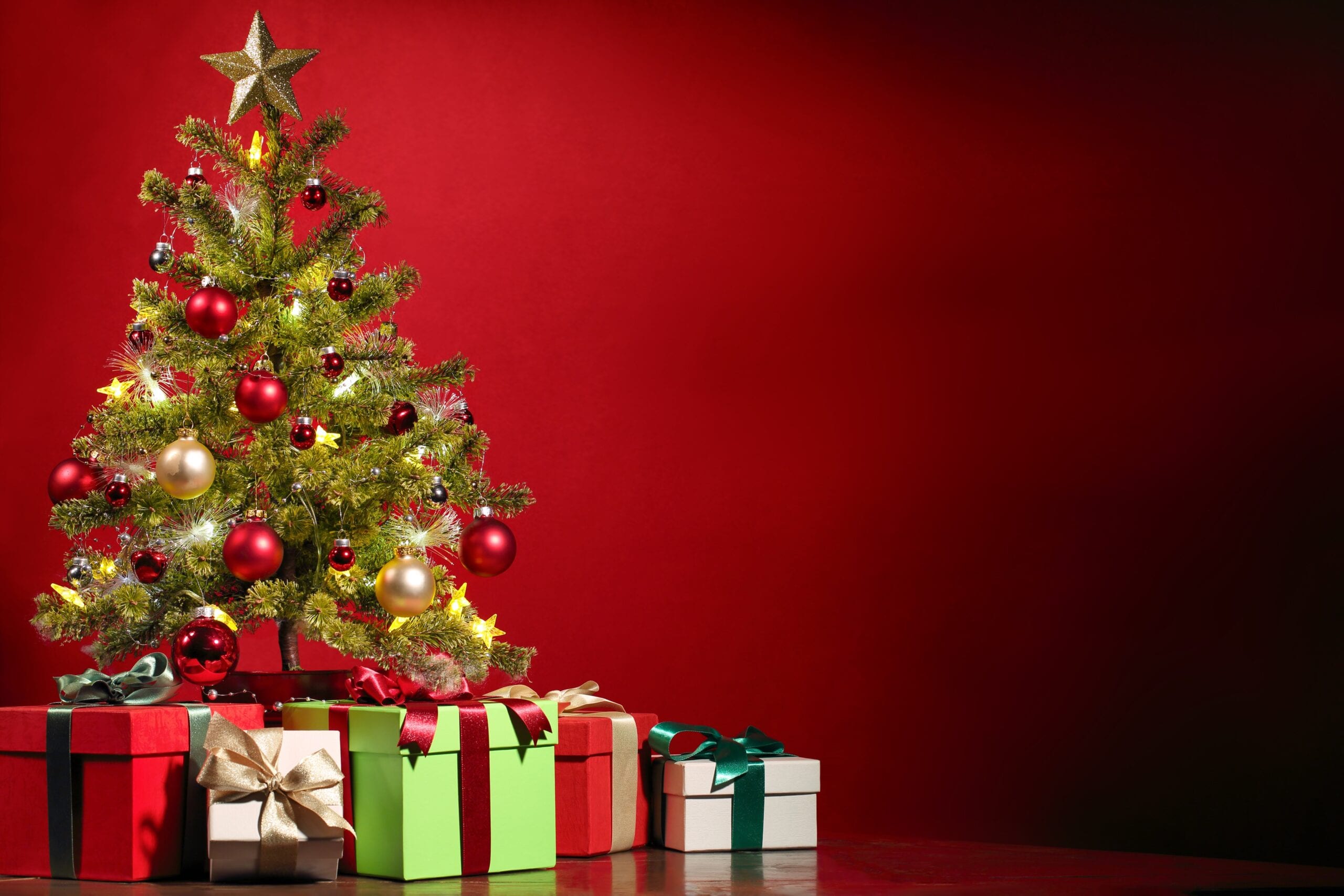 Christmas Newsletter 2020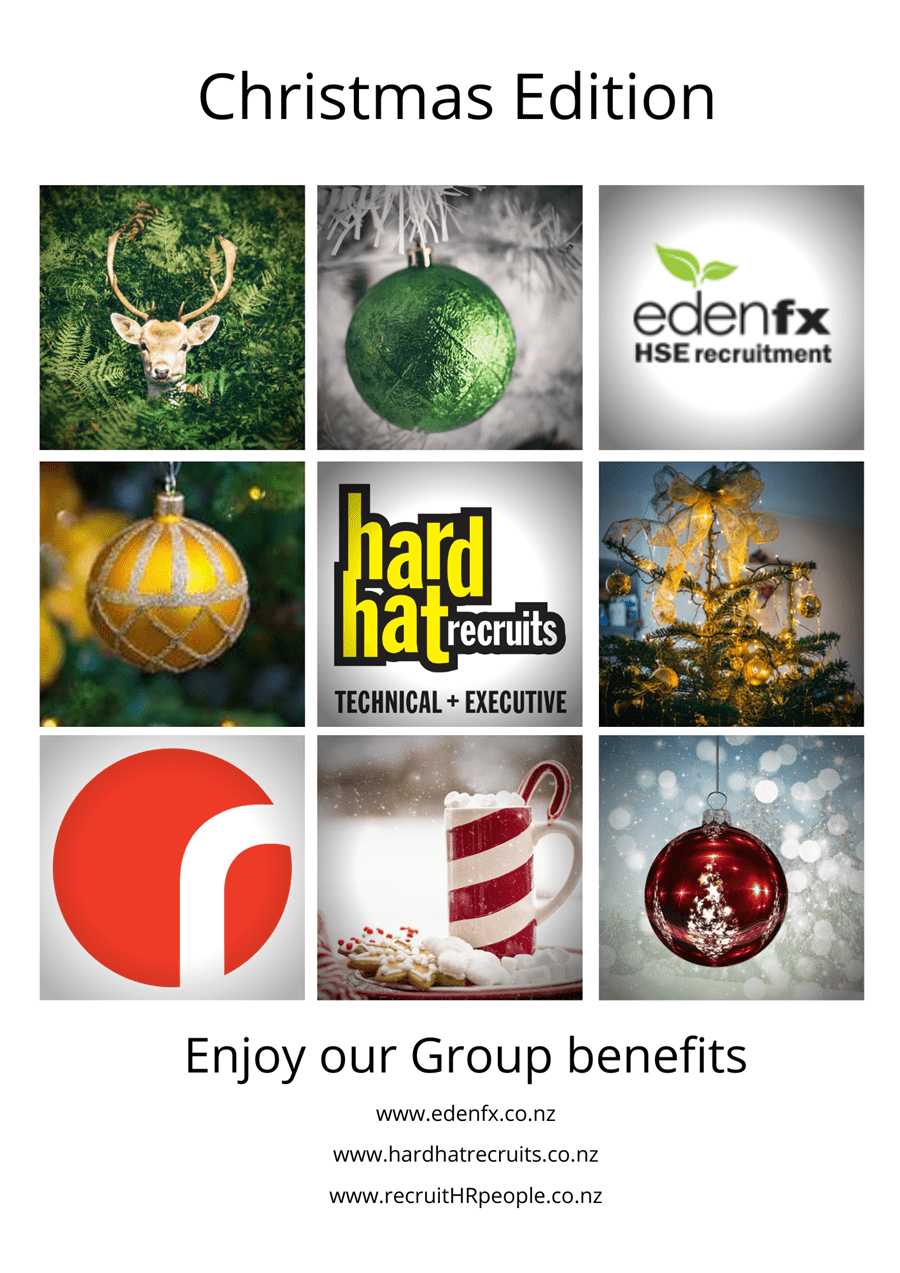 Welcome to Our Christmas Campaign
Ho Ho Ho, we love Christmas.
I personally believe we will have a traditional Kiwi Christmas this year where we will see the majority of NZ businesses close their doors for a 2 – 3 week period to allow rest and recuperation from what has been an incredibly unsettled year.
Guilt free breaks and work life balance have become major drivers for employees and the Christmas break is where our nation stops the hamster wheels and swaps boots and shoes for jandals and bare feet, BBQs and the beach.
Every year we see a substantial increase in the amount of people looking for their next opportunity and so this is the PERFECT time to join our Christmas Campaign and ensure you have the best people to support your business in 2021.
Our dedicated specialist recruitment teams are here to support you for all our niche disciplines.
edenfx HSE – Health, Safety, Environmental, Quality and Risk
Recruit HR People – All roles relating to the Human Resources and people disciplines
Hard Hat Recruits – Energy, Utilities, Construction, Infrastructure and Engineering
Please don't miss out, contact us to represent your brand and search for your next outstanding employees.  Our Christmas Campaigns continue to be super successful and more than meet client's needs.
In this issue, we look at the insights and salary trends as well as the NZ Workplace Health and Safety awards and a selection of roles from our Christmas Campaign.

Alison Gill Managing Director CMInstD, CMIOSH, CertNZISM

NZ Workplace Health and Safety Awards 2020
The Outing of the Year – edenfx HSE
As we are working towards regular business practice and social mingling rather than distancing, it was great to attend the NZ Workplace Health and Safety Awards at the Cordis (2020).
It seemed strange this year not to attend the 2 day Conference and of course we missed seeing so many people, however it was a fabulous opportunity to don the glad rags and be amongst our friends, colleagues and peers all celebrating the wins and progresses being made in the Health and Safety world.
This was our 13th year sponsoring and attending the awards and this year sponsored the inaugural Emerging Practitioner of the Year.
All three finalists, Gareth Beck, Kate Bull and Jamie Wee were superb nominees but as the age old saying goes, there could only be one winner and Gareth (see pic above) took to the stage to receive his award.
Enthusiasm, genuine dedication, and healthy respect for the industry was evident to see and we are really looking forward to watching this group grow over time. Congrats to everyone on the night.
See you there next year…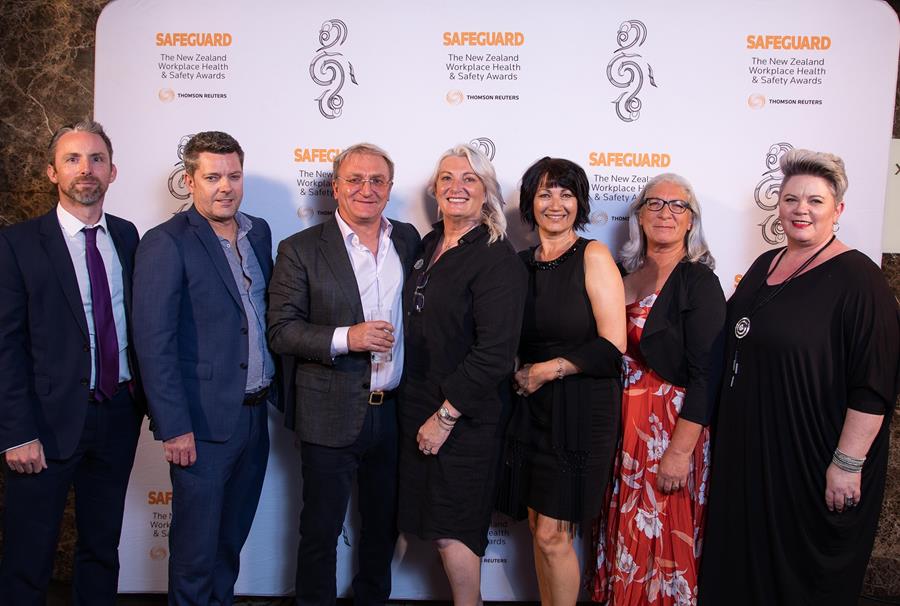 (From left to right; Duncan Cooke, Martin Walker, Stuart Gill, Alison Gill, Donna Masters, Suzanne Peden and Amanda Stringer)

Round up of Seek Data 2020

This issue we are featuring a round up for 2020 in the Health and Safety sector and whilst focussed on Health and Safety, the same trends are seen in all job groups and families across the employment market as a whole.

No surprises that this year has seen higher numbers of people available for work because of displacements and restructures due to Covid.

The first half of the year was an exceptionally unsettled market for safety professionals as despite employers knowing they needed to keep employees and their undertaking safe, smaller businesses faced the financial pinch and a higher than normal number of people found themselves out of work and looking for new employment.

Ordinarily the contracting market would be expected to pick up these needs as a flexible workforce solution within business. However, lack of any business confidence basically meant that NZ went to ground for 4 months and waited for signs of certainty and economic recovery. It goes without saying, that it has been a really tough year for all.

From October, we saw shortages once again appear in the Wellington Region and the top of the South Island (mainly Government ) and in the last active quarter shortages are appearing within the construction industry nationwide as the country gets back to building and rebuilding NZ's infrastructure.

Coming into December, businesses are gearing up for the new challenges for 2021 and we are actively encouraging clients to join our Christmas Campaign as whilst New Zealand closes its doors for a 3 week spell, this is an ideal time for people to look at opportunities for career and growth in 2021.

For more detailed sector information or additional data to support your recruitment drives, please call Alison Gill, Managing Director on 09 424 8367.

Please feel free to share our newsletter amongst your networks.

A Selection of roles from our Christmas Campaign – please go to our jobs pages on the respective websites for more vacancies

If you would like to read the full job ad or to apply, click the Apply button after each job.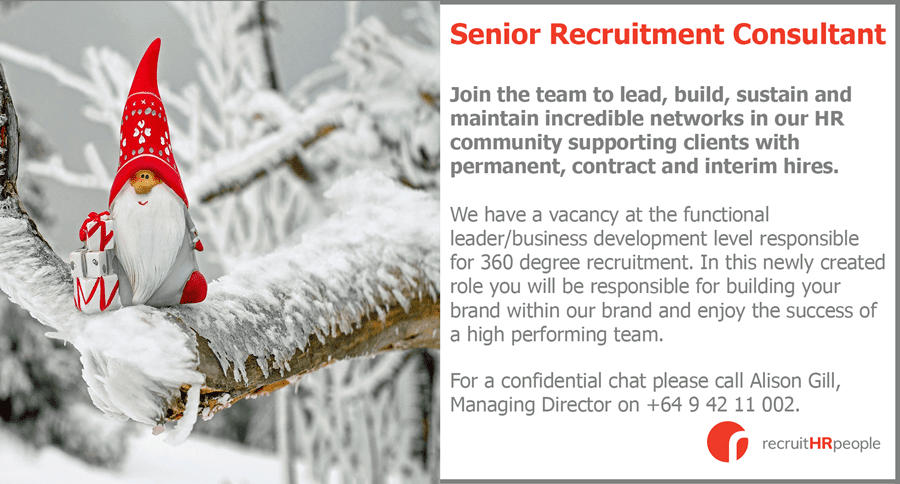 Project Lead and business partnership responsibilities
Recruiting HR Professionals
Ongoing staff development and training programmes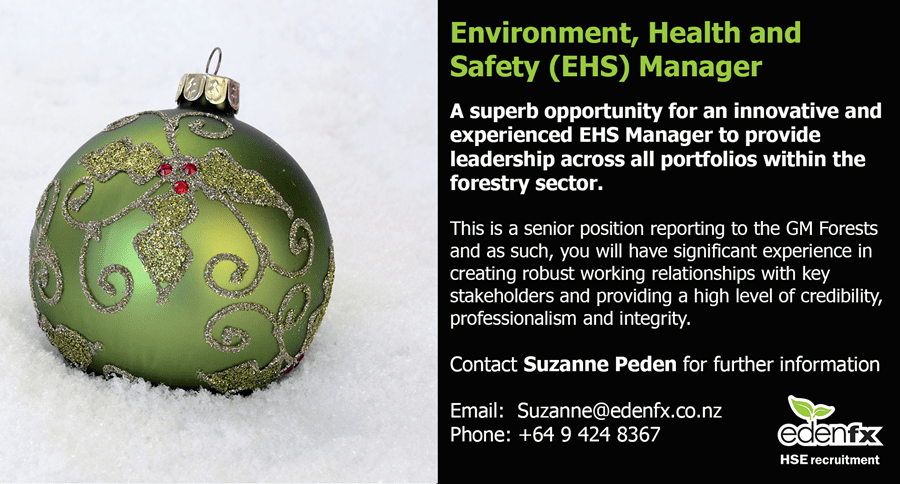 Seeking a highly effective and motivated EHS Manager
Knowledge and experience required in all three portfolios within high risk industry
Excellent opportunity within a vibrant and positive organisation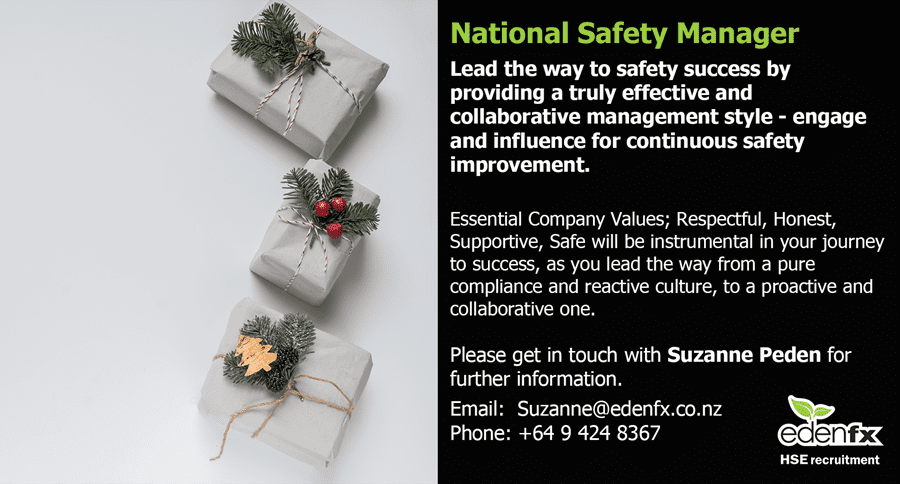 Company Values – Respectful, Honest, Supportive, Safe
Highly effective and motivated person required to support best practice
Great career opportunity to provide transformational change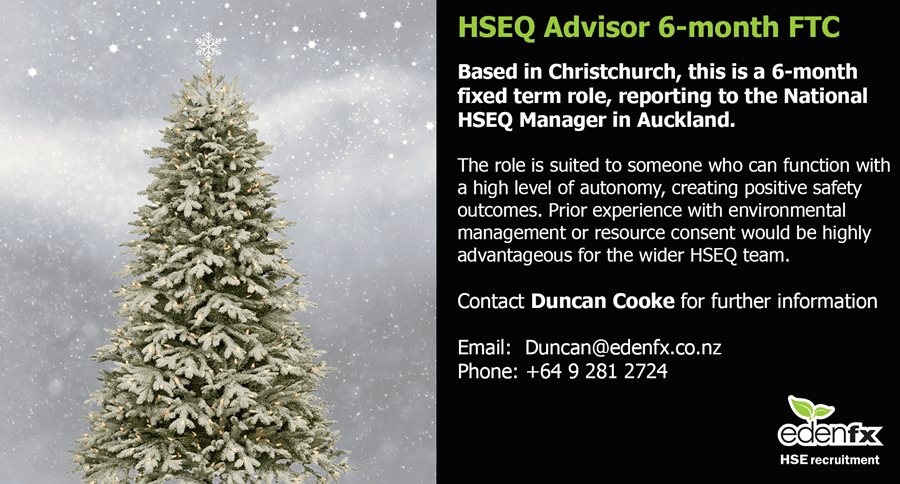 Operational HSEQ Business Partner role
6-month FTC
Innovative national business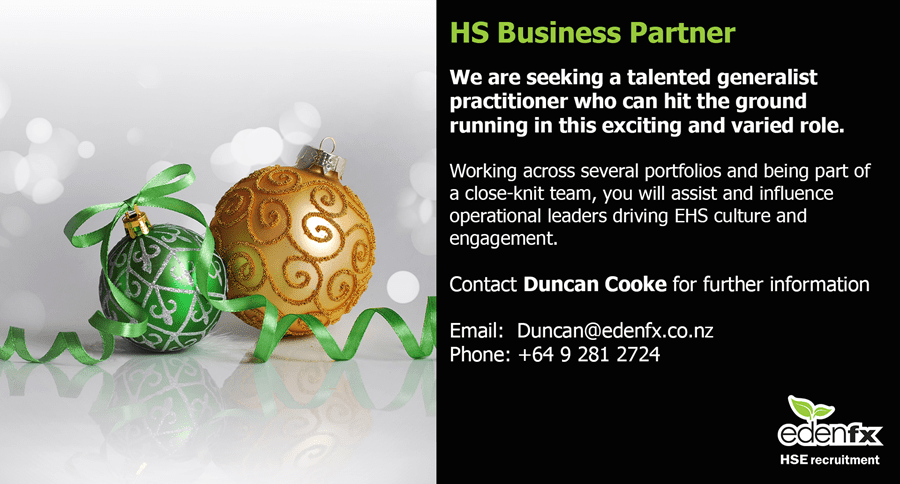 Diverse and dynamic working environment
Sustainable, well established organisation
Help support the local community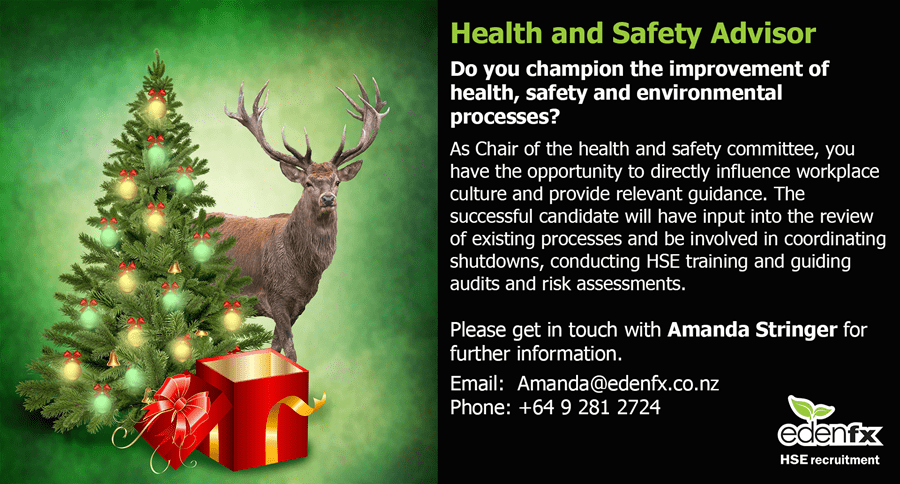 Active, hands on role
Great regional location
NZ based company with growing global influence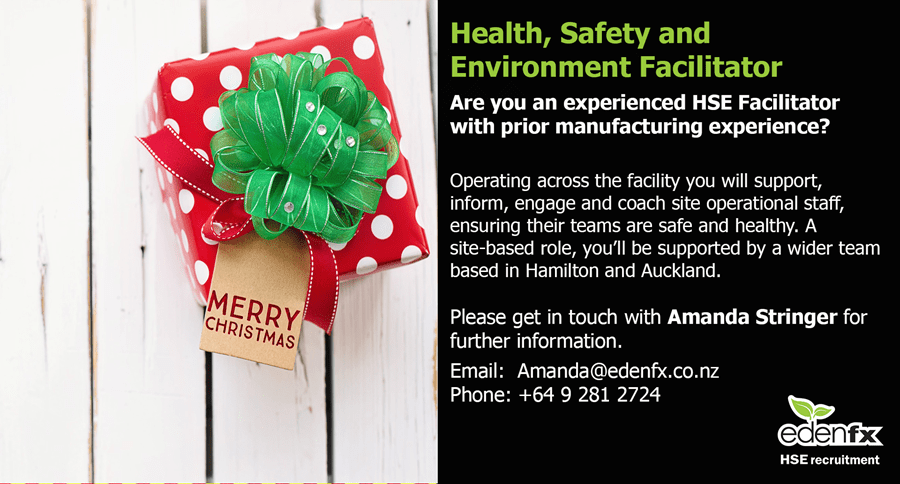 Well established, sustainable industry
International manufacturing business
South Canterbury location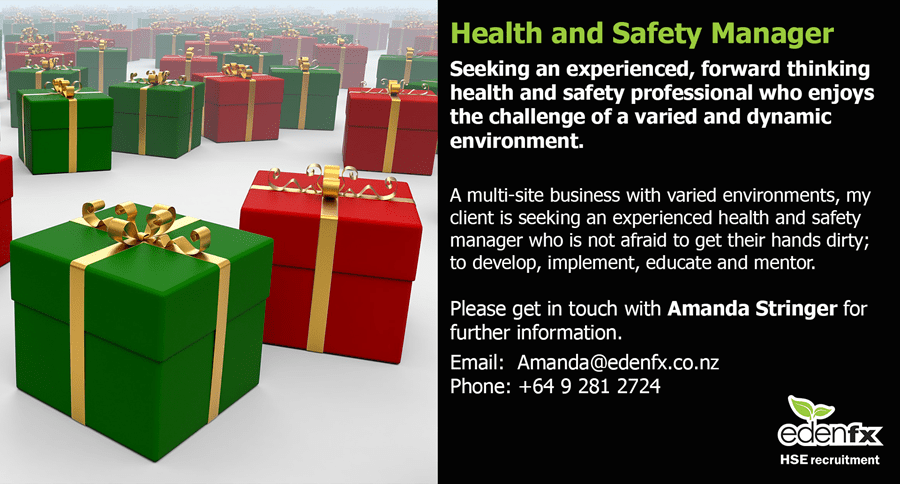 Unique opportunity to develop and transform safety
Nationwide, established and sustainable company
Idyllic location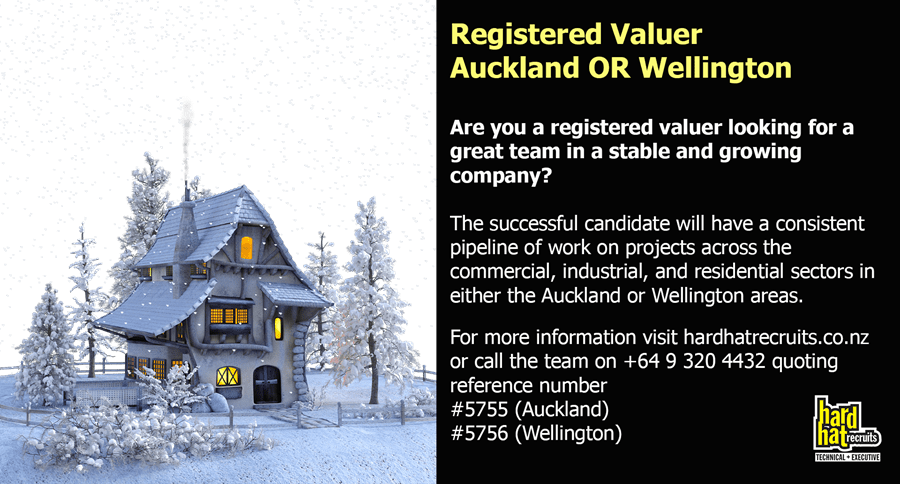 Supported training and career development
Flexible work patterns
Highly competitive remuneration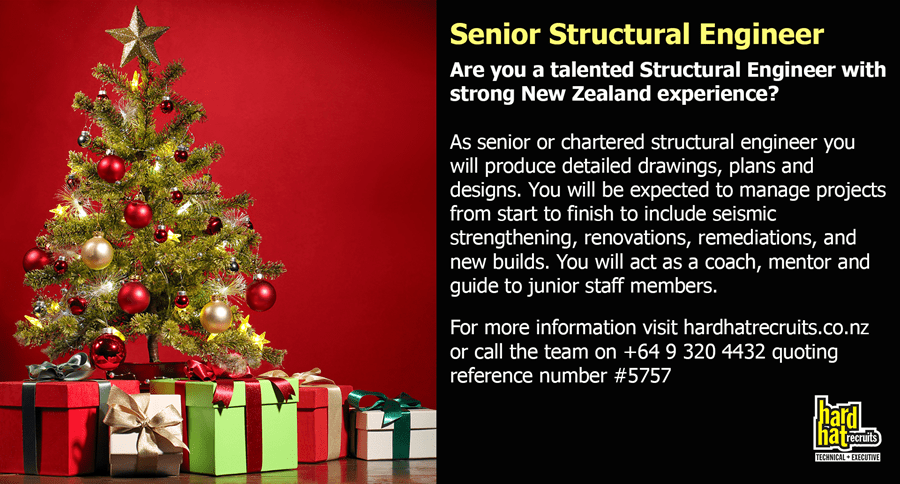 Fabulous North Shore location
Flexible work patterns
Highly competitive remuneration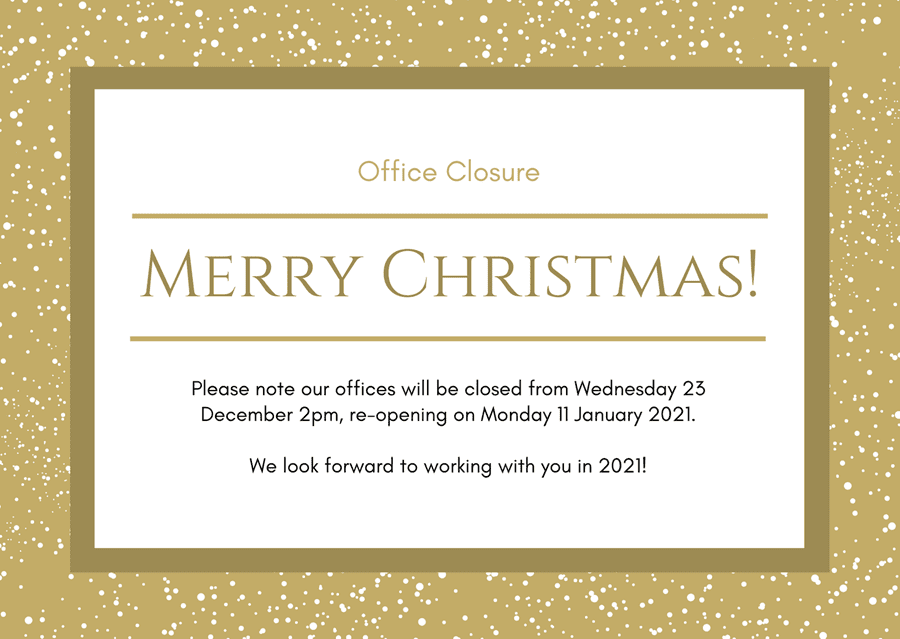 Your feedback is welcome. What else would you like to see in this newsletter, let us know by emailing: info@edenfx.co.nz