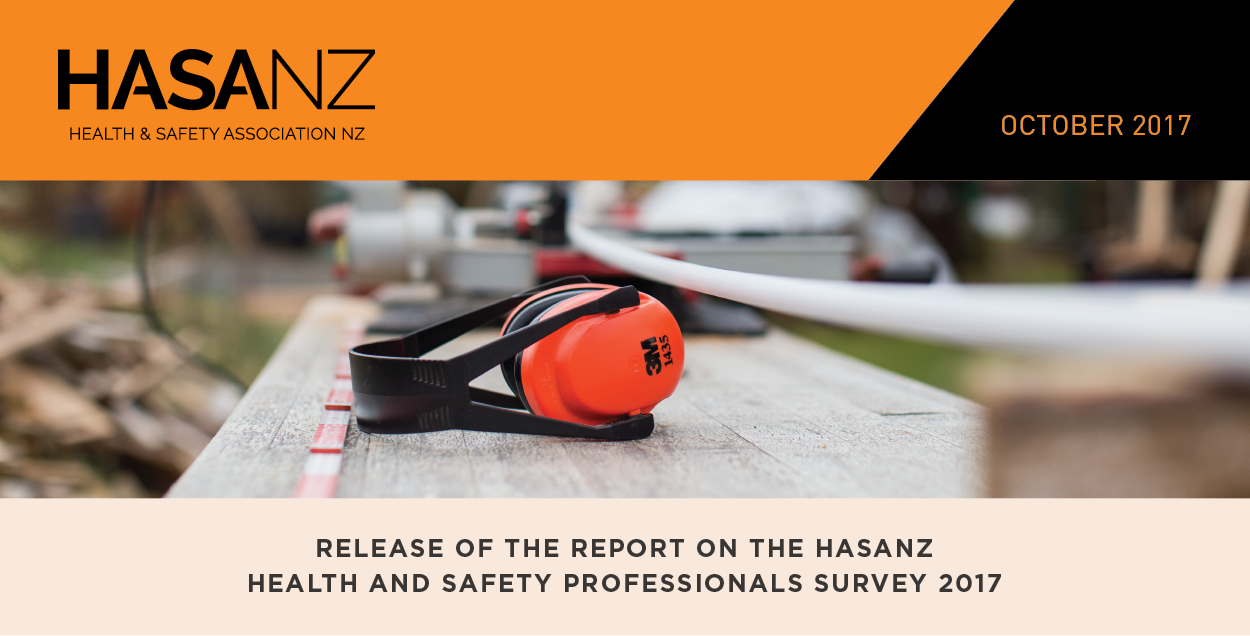 2017 Health & Safety Professionals Survey Report
The survey report has just been released and presents an illuminating picture of the current state of workplace health and safety professionals in New Zealand. Both businesses and health and safety professionals were invited to take part and Health and Safety Association of New Zealand (HASANZ) had a fantastic response, with more than 700 people completing the survey.
The report is an easy read and pinpoints some interesting findings, including:
91% of health and safety professionals find their work rewarding.
72% of health and safety professionals believe they play a part in contributing to the performance of their clients' organisations.
In addition to technical expertise, businesses increasingly value softer skills, such as communication skills and expertise in cultural and behavioural change.
Some businesses are still compliance focused, but many are moving to a higher level of maturity in health and safety practice.
There's a significant gap around "what good looks like" when it comes to professional standards and service expectations.
To find out more please follow the link: 2017 Health & Safety Professionals Survey Report