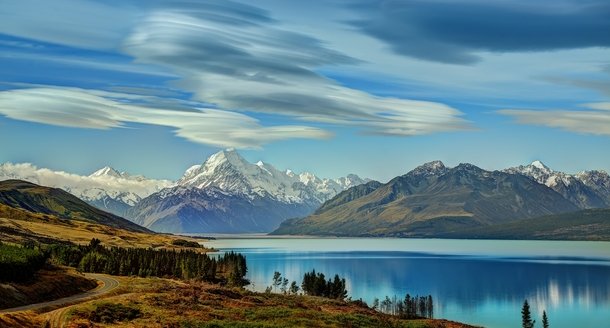 Overseas candidates – What you need to know about working in New Zealand
New Zealand is known for amazing diversity of landscape, breathtaking scenery, which attracts people from throughout the world who look for worklife balance and a great quality of living.
We receive a lot of job applications from overseas candidates wanting to work and live in our beautiful country. Getting a job in a new country usually comes with cultural difficulties. There might also be some new rules and steps that you need to know before starting a job in New Zealand.
To Work in New Zealand you may need a Work Visa
There are different types of work visas you can apply for. As a skilled migrant, you are most likely to want to apply for a Residence Visa, which allows you to live and work in New Zealand indefinitely. Some companies may sponsor your work visa application in case they can't find local qualified and suitable employees.
Please note, you may only get immigration advice from qualified licensed Immigration Office /Advisors or New Zealand Immigration Services.
We can't give you advice on how to get a visa but you can find all necessary information on the Immigration NZ website www.immigration.govt.nz
Bank account
If you're planning to work in New Zealand it makes sense to open a bank account with one of New Zealand's many banking branches. The process of opening your account is simple enough. Most banks accept opening accounts remotely from overseas. It allows you to transfer money even when you are at home overseas. By the time, you arrive in New Zealand you just need to activate it. However, it's worth noting the documents you'll need to get started.
First, you will need some form of photo identification. It can be your passport or driver's licence. However, international driver's licence won't work. New Zealand banks also ask to provide a statement of address. If you are staying in a temporary place, such as a hotel, you can ask for this document at the front desk. Any of the following documents are accepted: electricity or phone bill, insurance policy document, any bank statement, tenancy or rental agreement, property purchase agreement or any other document that includes your name and address.  Check with your bank on their requirements.
IRD number
You'll need an IRD number if you earn income from any source (including a job, benefit, pension or investments). All of your taxes, entitlements and personal details are linked to this number. If you don't have an IRD number, your employer will deduct income tax at the highest non-declaration tax rate of 45%. There are several steps to obtain your IRD number:
fully functional (at least several transactions were already made) New Zealand bank account
your Immigration New Zealand Application Number (from your visa letter), passport details, overseas tax number
completed application form – you can apply online http://www.ird.govt.nz
Business culture
Although there are large corporate organisations operating in New Zealand, it has a larger proportion of small businesses than in many developed countries. Most of the NZ companies consist of around 15 employees. There can be less than 20-25 employees in medium-sized enterprises who are responsible for 40-50% of national economic output. This means that organisational structure tends to be quite flat, with employees working side-by-side with managers enabling more space for influencing major decisions.
Working in a new country is an exciting experience. Please register with edenfx HSE Recruitment www.edenfx.co.nz for job opportunities. We look forward to working with you.