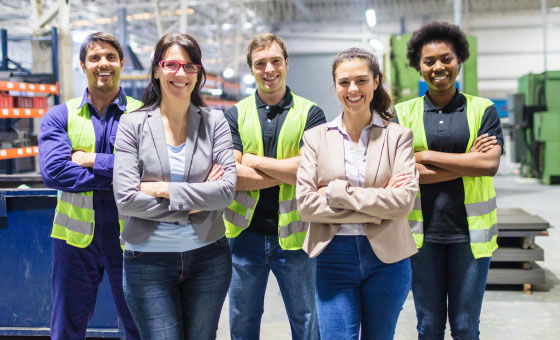 Health and Safety Qualifications
We receive a good number of calls with the question "Do I need qualifications to work in Health and Safety and if so what should I choose".
The simple answer is YES, irrespective of whether you are new to the industry or have been around for a while.
The market is now demanding that candidates have relevant Health and Safety qualifications and generally at Diploma level or above.
Our recent internal audit showed 67 % of applicants held level 6 Diploma or above and a further 19% had a Certificate level qualification.  This is encouraging and shows  an increase on the 2017 results showing that a high proportion of candidates had increased their own professional development over the last two years, and moved from no qualifications to a Certificate level or from Certificate level to a Diploma.  A small percentage of candidates hold a formal HSE Degree and we expect this to rise over the next two years given market expectations and the range of courses that are now on offer.
Please note, we do not recommend specific courses to our candidates or clients, however we do encourage you to conduct your own detailed research to establish your best fit.
What will suit one person will not suit the next person.  Let Dr Google be your friend as it is your specific work life balance and ability to learn which should dictate your choice; for example, some people enjoy face to face study, others correspondence or lastly a blended mix of the two.  Please remember to ask pass rates and for testimonials.
We do however,  recommend you join a professional body / network and meet up with like-minded people who are all working in the discipline.  There are various forums and levels at which you can network and this is invaluable particularly for those entering the workplace – there are many years of experience attending the meetings and all will be keen to share this and help you along the way.
So, now is a great time to consider what your future as a practitioner might look like, work though a personal development plan and be careful with career choices, as this will pay dividends in the long run.
We wish you all the best with your choices.
Alison Gill Managing Director CMIOSH, MRCSA, MInstD, CertNZISM
Living our Values| Teamwork | Integrity| Excellence