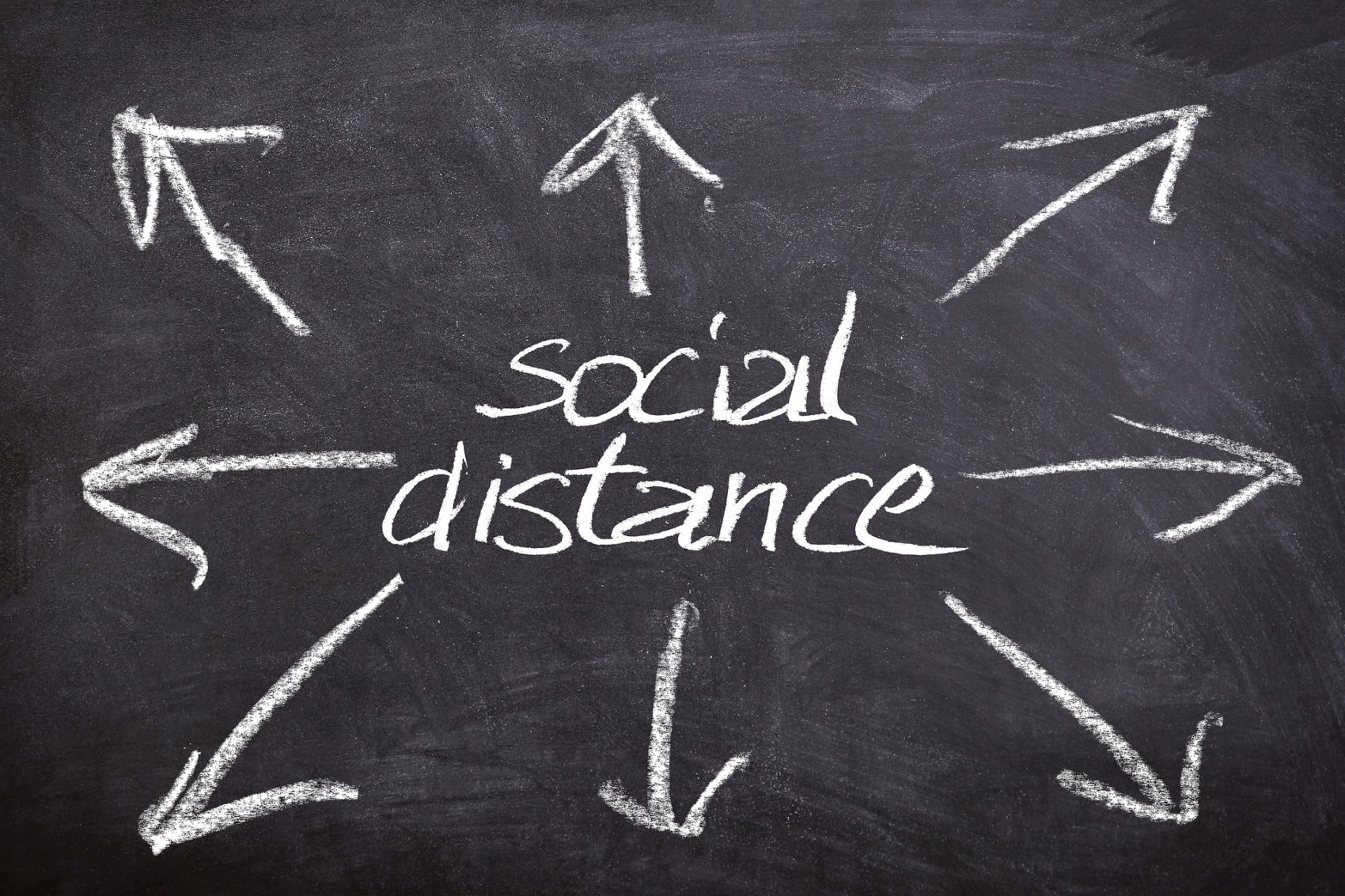 Successfully navigating recruitment with edenfx during COVID-19
There is an optimistic feel in the air and it's a good time to reflect on the journey so far…
Like the majority of New Zealand organisations, the past 6 weeks have been a challenging time for our business, facing obstacles that we have never experienced before in recruitment. Thankfully, our team have been more than up to the task, demonstrating flexibility, resilience, and a commitment to delivering excellence to our clients – all the while remaining positive.
We wanted to showcase some client successes through this unsettling time, as a number of our clients started their recruitment campaigns just before the lockdown. As these were "essential hires" the businesses were keen to continue the process during Covid-19. This presented some significant challenges around candidate screening, pre-employment checks and onboarding. With the aid of some creative thinking, close collaboration, and a genuine desire to get stuff done, we achieved excellent outcomes for both our clients and those successful in these exercises.
We asked for feedback and these clients have now been kind enough to share their learning with us. Hopefully, this will be of use for your own campaigns as we navigate our way out of Covid-19.  More great lessons learned and feedback to come in the weeks to follow.
We are here to help and make your hiring life easy – please ring us for a confidential chat.
Kia Kaha
Working with edenfx on a recruitment campaign leading up to and during COVID-19:
Client 1 – Trustpower, Hiring Manager – Angelique Fraser, Safety and Wellbeing Manager, edenfx Recruitment Consultant – Suzanne Peden
"Working with Suzanne at edenfx has been a breeze.  Suzanne's intimate knowledge of the Health and Safety profession, importantly across all levels, has made her understanding of our requirements seamless.  This is true over all aspects of the recruitment process from thinking about how we position the vacancy in the marketplace, the content and structure of the advertisement, through to the manner in which candidates were presented for our consideration.  While respectful of the need for us as a business to find our way through the uncertainty of COVID, Suzanne helped us navigate a path that was certain – which was great. Suzanne's positivity was brilliant."
Client 2 – Forestry, Hiring Manager – CEO, edenfx Recruitment Consultant – Duncan Cooke
"I found the communication from edenfx particularly good. There were regular updates of progress through the recruitment process and check in's once the appointment had been made. The candidate was well prepared before the interviews and edenfx facilitated a hastily arranged site visit very well. The role was particularly challenging to recruit to but so far it appears that they have sourced a good person for the role."
Examples of learnings i.e. challenges or barriers that you faced and managed to overcome?
Client 1 – "The greatest barrier was the concept of onboarding a new member of my team without being able to meet them face to face.  Suzanne working with both us and the candidate helped assure us that with our chosen candidate this would be a smooth process and indeed it has been. Our fantastic IT team had a computer, phone and office equipment couriered to their home and from there we've made things work. Another part of the Trustpower onboarding process is that each new staff member is assigned a buddy – who checks in on them every couple of days and ensures that they are finding their way around the processes and systems that make Trustpower unique. Communication is absolutely key in normal situations, so it makes sense that during this strange period we put extra emphasis on ensuring our new employees feel supported via regular and timely communication."
Client 2 – "The final reference checks were completed as we headed into Level 4 and we appointed the person to the role after the lockdown was put in place. At this point we did not know how long the lockdown would last, however with such a key role for the organisation we needed him onboard as soon as possible. The two main challenges were how to onboard him remotely and how he could become effective quickly in a restricted contact environment.
The onboarding process involves a lot of orientation most of which can be done remotely. We provided him with the tools to connect into our computer network and a mobile phone to enable him to be in contact with other staff. We provided him with list of folders on the network which would provide the base understanding of the company and how it operated (e.g.  company policies, values, delegations, staff contact lists, operational descriptions, SOP's etc etc) he was able to work through these at his own pace and regular catch ups were done on the phone/zoom to answer the inevitable questions. Other managers on the same level were encouraged to make contact to help him feel part of a team. His role was entitled to a company vehicle, so this was delivered to him as well to assist in a feeling of belonging.
It is very difficult in a L3 environment to engage with people, which is a primary requirement of the role. We have arranged with him to commence work at the office as soon as L3 is dropped, where we think he will be able to interact well enough to start to become effective in his role. A lot of this involves travelling out to remote sites and talking to people. This would have been very difficult under L3, however if L3 continues for longer than expected we have some protocols which would allow this to occur albeit not as effectively as in a L2 situation"
Ensuring a great process as well as managing to onboard your new employee – how was this achieved in your organisation during this time –
Client 1 – "Our onboarding system is pretty digital – beyond the issuing of hardware. While that makes it sound impersonal – that is far from how it feels. Our People and Capability team have transformed recruitment and onboarding to ensure the process behind the system brings the Trustpower culture to all new staff and make them feel welcome and part of the team. We made the conscious decision to move to an experience-based onboarding tool which allows us to collect regular feedback and engage with our new employees. This includes elements such as the buddy, an introduction questionnaire allowing them to be introduced across the organisation and ensure they are a familiar name and face to the people they will be working with immediately.  It's a privilege for me working in such a progressive organisation and why edenfx and Suzanne were natural partners for us."
Client 2 – "It is definitely not ideal to be bringing a new staff member on in the middle of a lockdown, however it is possible with a bit of thought and innovation and above all good communication. We emphasise the importance of the new staff member feeling supported and belonging to a larger team despite not meeting them face to face on the first week, as most onboarding programmes ensure this happens. If L3 continues for longer an introduction to all of the staff will be done by Zoom so that contact has been made and a face put to a name, which should encourage the staff to consult with the new staff member (which is part of their role).
A challenging issue for the new staff member is looking for a new house, which under L3 is very difficult especially since he is out of region. We have assisted by providing some alternative options from our local knowledge and contacts."
Great learnings from our hiring managers that remote recruitment is no barrier to a successful hire through selection and search to onboarding and integration into the workplace – we would like to express our thanks to our clients throughout this period for continued support.
Covid-19 expert advice on your workplace
Work-place Auditing – Operating Safely at Alert Level 2
If you are a Business Owner or Manager, we can help you to develop a Covid-19 Safety Plan to ensure business continuity and the safety of your employees and those affected by your undertaking.
HSQE Contractors – Professionals available for short and long terms assignments:
We can provide qualified HSQE professionals to assist you in the short or long-term to meet and exceed the standards that will now form part of work-place requirements both now and in the future.
As a client what can you expect from a our HSQE Contractors:
Pre-qualified competent Contractors
Fully reference checked Tertiary qualified
3+ years' experience, 5+ for Managers
Market rates – no over inflated costs
Genuine relationship management with the edenfx Contracting Team
No compromise on quality
Responsive and tailored to your needs
Following lockdown there is an expectation of a safe start back to the workplace and this will be more and more important given we are all working to keep COVID under control. If you or anyone you know of may need support in this area, please talk to us here at edenfx and our flexible workforce / contracting team can help you to prepare to get back to work safely at all levels and manage your safety  management system for a smooth return to work. Please call Duncan Cooke on the main office number +64 9 424 8367.