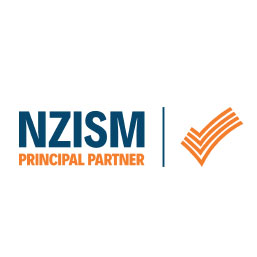 Find out how edenfx can help you…
"To kick off 2020, we have some terrific news from principal partners, edenfx. This year, for every successful candidate placement secured as a result of an NZISM referral*, edenfx will be offering client companies one of two opportunities to work in tighter collaboration with NZISM:
1 year's corporate sponsorship, or
2 years' individual membership so that successfully placed candidates can continue to benefit from CPD, networking, mentorship, peer support and more, courtesy of edenfx, New Zealand's leading HSE recruitment specialist.
edenfx Managing Director, Alison Gill, explains how the initiative fits the organisation's strategic goals.
"edenfx has earned its place as New Zealand's leading recruitment specialist through 12 years of genuine engagement with the industry and its key players. It would have been impossible to earn our solid reputation without genuinely investing in the industry that we service. Not only do our recruiters hail from the industry, they remain crucially involved – and so does edenfx. Our goal is to invest long-term in our candidates and clients, and to be a key part of the ongoing development of the Health and Safety profession in New Zealand. The most effective way of doing this is to unite behind the wide-ranging work being steered by NZISM."
The edenfx sponsorship/membership offer will be available at the end of every successful placement until further notice. ('Successful' is deemed to be at the end of a 3-month probationary period.) If the offer of free membership is passed on to a candidate who has already paid their annual NZISM subscription fee, NZISM will credit 24 months free membership.
On behalf of the members and companies who are likely to benefit from this arrangement, NZISM would like to thank edenfx for their genuine support of our industry and for their commitment in standing beside us as we strive to increase the recognition and appreciation of HSE professionals throughout New Zealand.
This sponsorship applies to all permanent and fixed-term recruitment placements (of one year or more) that start from 1 March 2020.
* This offer is as a result of business secured via NZISM. T&Cs apply."
Reference via NZISM: https://www.nzism.org/news/02-03-2020/