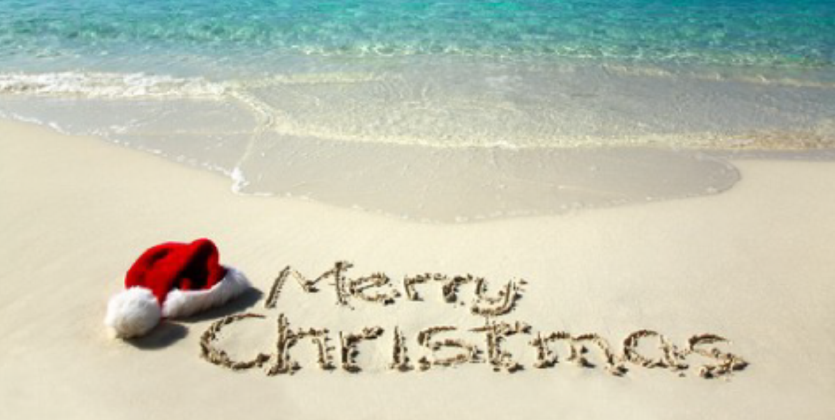 Tis the Season
Thank you for your continuous support throughout 2017, it has been a year of positivity, change and growth for edenfx.
Wishing you a very merry Christmas from all of us here at edenfx HSE and whilst some may be thinking of winding down, we will continue to see frantic activity from both job seekers and clients on the final days run up to Christmas to resource positions that require a January /February start. The team often have to be elbowed out of the door after 6 on Christmas Eve…
For the team at edenfx HSE, it has been a fabulous year and looking back on our activities and events this year I am proud to say the team have made a significant difference to people's careers, from Directors to those just starting in the industry, bringing opportunities and candidates together to suit our clients' business needs. We have grown substantially again this year in size and have a supportive tight knit high performing team.
On a charitable front, the team are active and fully representative for our company and so thank you to everyone who has contributed in 2017 – it really does make a difference.
We continue our New Year recruitment campaign and if you would like your open position advertised and managed by the team, please be in touch as soon as possible as this is the annual Christmas and New Year busy campaign. It pays to be in the networks.
Finally, we have lots of positive changes at edenfx HSE planned for January to March 2018 which will be announced in our New Year Newsletter so until then, enjoy the last two weeks of this year, grab a cup of tea and mince pie and have a quick read below.
See you in 2018
Alison
Best wishes from
Alison, Stuart, Suzanne, Duncan, Amanda, Donna, Mercia, Anton and Fleur.
Christmas close down period:
The office will be closed from 2pm Friday 22 December, re-opening on Wednesday 3 January 2018.
---
Highlights of 2017
We attend so many conferences for our own professional development as well as networking with those in the industry. You will often see our stands and team at the usual events – please pop by and say hello and introduce yourself as we can't always leave the stand to circulate.
Sponsors of Safeguard
We have supported and been a sponsor for Safeguard for 9 years and love to celebrate this event with a selection of clients and candidates every year. The picture above shows some of our team attending the 2017 Gala awards dinner. After looking at the photo, Suzanne Peden, Principal Recruitment Consultant is being a rebel yet again standing the complete opposite way than she should have – must have been a picture from "her right side"!
Elephants are a sign of strength
Every year, we like other companies try and shake the branding up somewhat. This year we moved to the elephant as a sign of strength and security. We love the elephant however are shaking it up again next year… watch this space.
Site Safe Awards
We were proud sponsors this year of the Site Safe Graduation Awards – we have partnered with Site Safe over the years to recruit their very best talent and so enjoyed this event representing our company and supporting the construction industry as a whole. An extremely worthwhile event. Amanda Stringer HSEQ Recruitment Consultant, heads up the Site Safe recruitment and has built strong relationships over the years with the team. Amanda was flanked by Suzanne Peden and Duncan Cooke, Principal HSEQ Recruitment Consultants and Donna Masters, our Girl Friday and Alison's EA. Awesome evening and opportunity.
Mid-winter dinner
This is our opportunity to down tools for a day celebrating both personal and professional growth and involves secret santa, pass the parcel and other odd Christmas games which are now traditional within the team (top secret unless you work here). There is always something relaxing about doing mid-winter as at the real Christmas time we are frantic servicing everyone who would like last minute resources.
We enjoy celebrating success and it is important as a team that this spirit is maintained, creating an inclusive culture of excellence in service for those that deal with the team.
2018 is the tenth anniversary for edenfx HSE and a time of real celebration. We will be working hard to maintain our position creating new opportunities in the market and investing back into our community. We will be looking for client volunteers this year to support our wellbeing initiatives and provide a good level of contribution and growth. Watch this space for accountability throughout the year.
---
Introducing Hard Hat Recruits Ltd.
Hard Hat is our sister company and was set up as a result of clients enjoying our work and the quality of the recruitment function. Hard Hats Recruits was created to fill the gap and services the energy/utilities/infrastructure and build environment. Cath Fournier, Recruitment Manager and her teams offer a significant service and so please let her know that you have also worked with edenfx HSE. They really are a great crew. www.hardhatrecruits.co.nz
Hard Hat Recruits team at the Auckland Build Expo 2017
---
Thank you to everyone to your contribution for 2017 – looking forward to a super positive focussed year ahead.