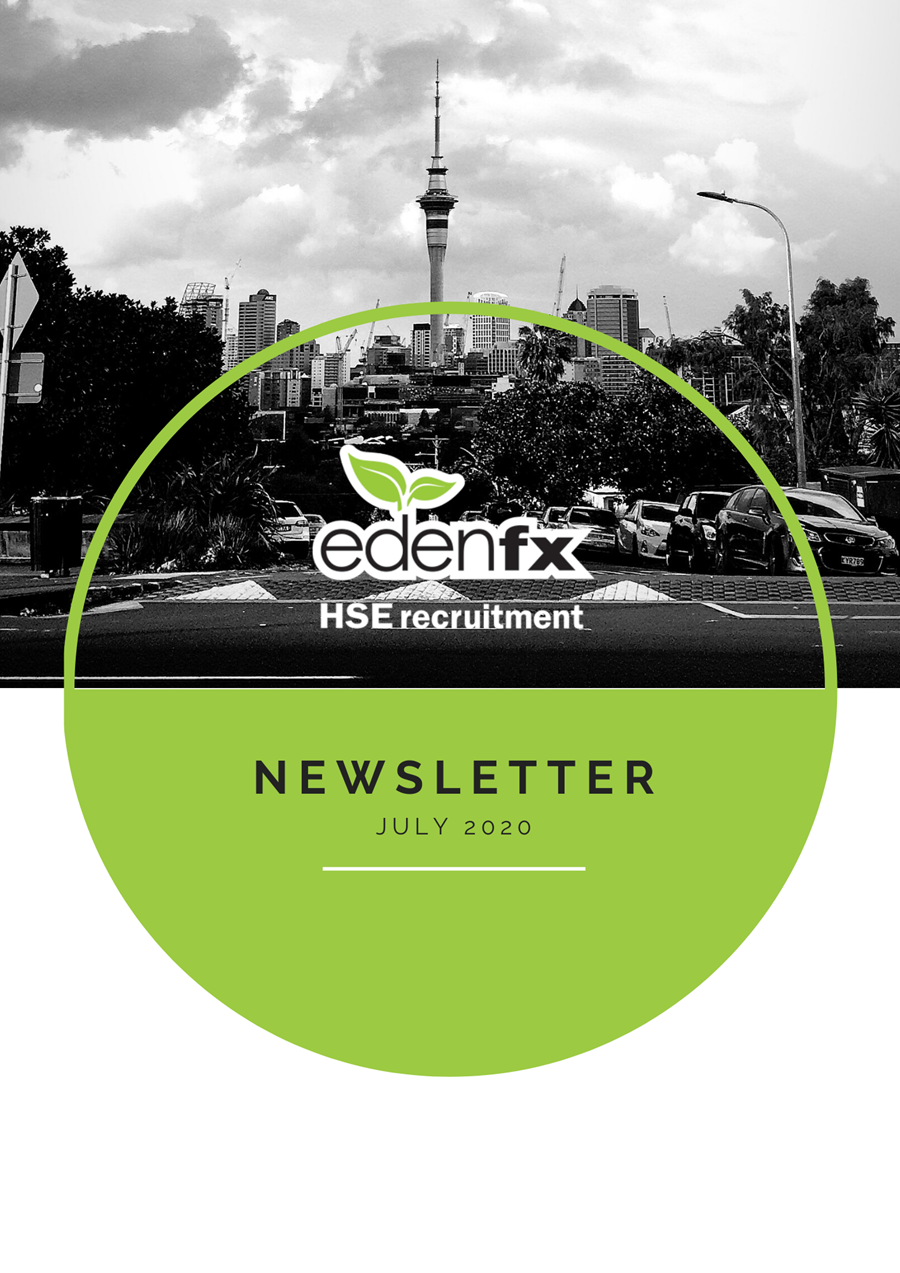 edenfx Newsletter JULY
Hello and a massive welcome to the JULY News!
How's the world working out for you this month? 
It's an ever-changing environment and companies are making short, medium and long term plans to get through and in some cases just to survive the impact of the ongoing pandemic.
At edenfx, we intend to be in business long after Covid has disappeared so if you are like us and prefer to support and use New Zealand owned and operated businesses please think of us when you are next recruiting for a position – we would love to be your partner in recruitment. We are all hard working, qualified, genuine people – help us to help you.
So, what's in this Newsletter?
Market Insights from Our Managing Director
Contractor Corner – Updates from our Independent Contracting flexible workforce Manager
Competition time – win tickets for two people for 18 holes of World Class Golf at Gulf Harbour Country Club (Home of Lydia Ko)
Consultant Spotlight – Duncan Cooke
Selection of HOT jobs right now…
We love your feedback on what you like to see and hear about – please contact our team to help us build the communications you would like to see.
Please also spread the word and follow us on our website, LinkedIn, and Facebook.
Thanks for stopping by and taking time to read.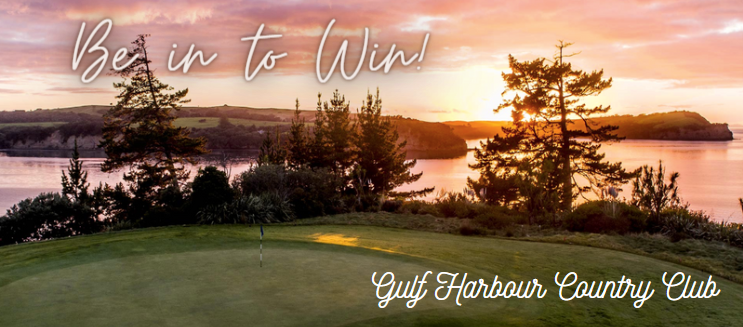 Refer a client who needs our help! And win a game of Golf at a World Class Golf Course, home of Lydia Ko. Please email: info@edenfx.co.nz. 
Market Insights
The marketplace is volatile and depending on who you listen to you get a different perspective or story…
We like to use data that is valid and interpretable and has history, so the evidence is taken from the edenfx HSE database and supported by Seek NZ.
Throughout the lockdown it became apparent that staffing was one of the largest overheads that needed to be addressed and whilst some companies retained 100% staff at 100% wages, or 100% staff at 80% wages, others were not so fortunate and had to let go of staff throughout this period and continue to do so. 
This of course has seen an increase in job seekers who may not have been active in the market for some time and poses challenges to securing jobs.
Of course for some essential services companies, the increase in consumer demand meant that recruitment became the number one priority and we have continued to provide highly competent HSEQ staff across all industries from electrical, manufacturing, logistics and supply chain and construction and infrastructure partners throughout the lockdown and in the subsequent 2 months.
This month I am featuring the high-level data for Occupational Health and Safety and have drilled down specifically into the Construction Sector.
Hiring Managers, please note we can support you with data across all sectors and regions as part of our service to you.
So what are the numbers showing?
The trend for Quarter 1 – April to June 2020 is that there are more candidates than last year – no surprises here and that hiring manager activity is low.
However, there is lower candidate availability in some of the regions and in particular the Waikato Region.
Job adverts are down 41% compared to last year but on the flip side, salary growth is up by 11%. 
So, does this mean everyone is having massive pay rises? NO – this just supports the evidence that the roles that are being advertised are senior given the nature of the current financial climate and safety is being embedded into organisations so ownership is collective rather than just directed to the "Safety People". At last….
Candidate availability is shown to be at a 5 year high as many companies let go of site based staff, projects have been shelved or put on hold and of course unless it is a major infrastructure project, then delays are in place for start dates.  This will recover however will be a steady trickle of activity.
For hiring managers, this can appear a dream situation, again be aware that whilst there are lots of people in the market at present it does not indicate that these are the best people for the job and companies have taken the opportunity to release non essential and non critical people who do not add value.   We can help you with pre-qualifying your talent or if you are a job seeker, please talk to us about your own career and road map to successful placements.
Salary Spotlight
Distribution of salary is very interesting in the CONSTRUCTION (HSE) sector for the 12 months to June 2020 (source SEEK) compared to generic / all sector HSE salaries within NZ.

Salaries are commensurate with risk, technical skills, knowledge, qualifications, and experience and there are now 40% of the sample sat in the $120k and above bracket.  
These people tend to sit tight at the best of times so in a pandemic situation will not want to make a move to a new role – we can help you source this type of person for your business to give you the competitive edge.
This data is prepared by Alison Gill, Managing Director, CMInstD, CMIOSH, CertNZISM, edenfx HSE Recruitment – Data Source Seek /edenfx HSE Ltd.
For a confidential chat and/or more information about our services please contact Alison or one of the team on 09 424 8367.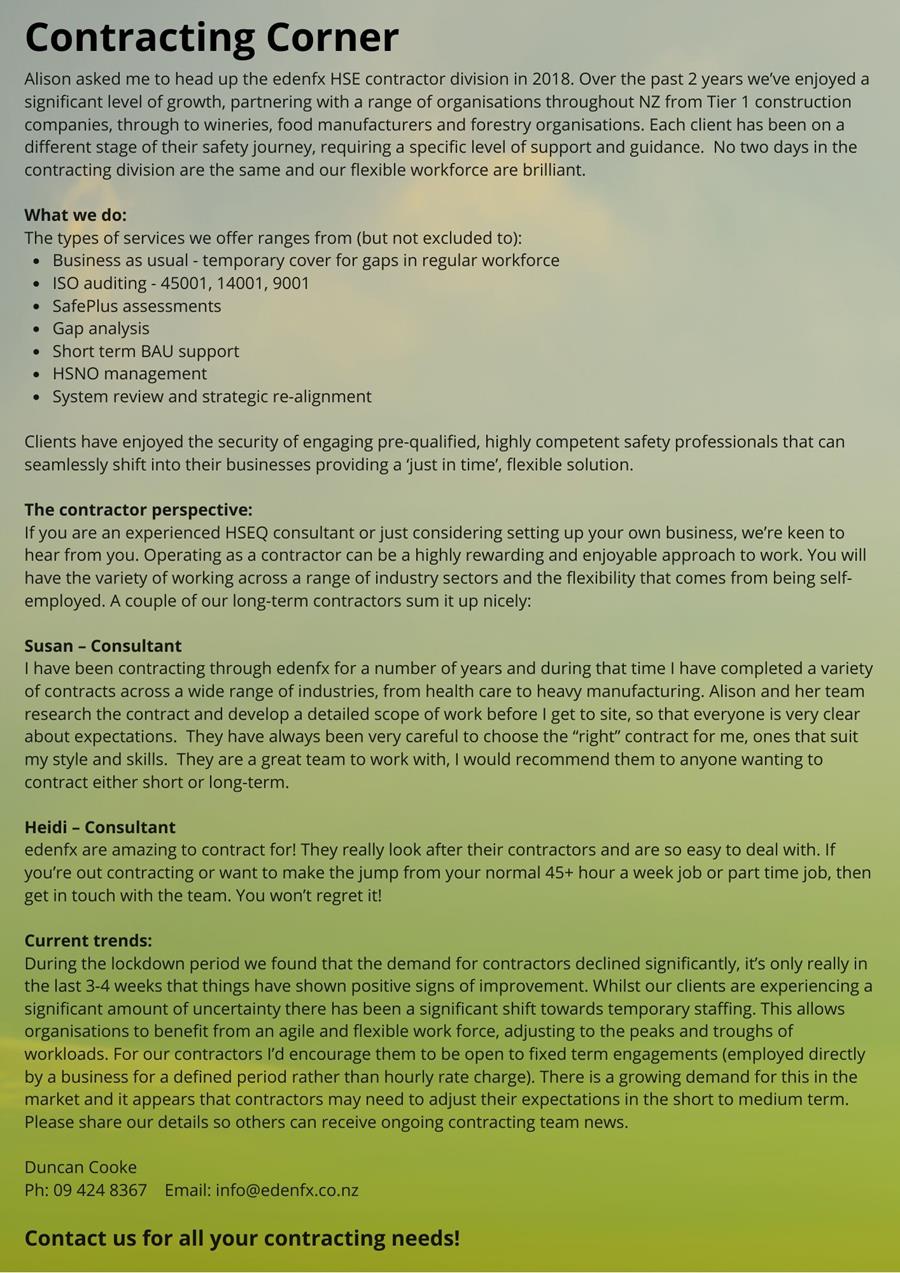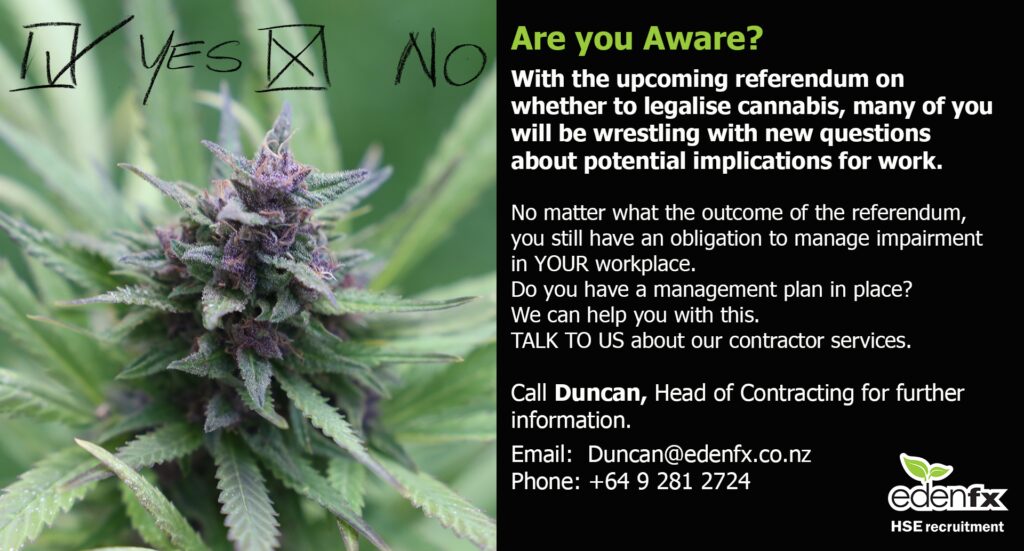 Consultant Catch-up with Duncan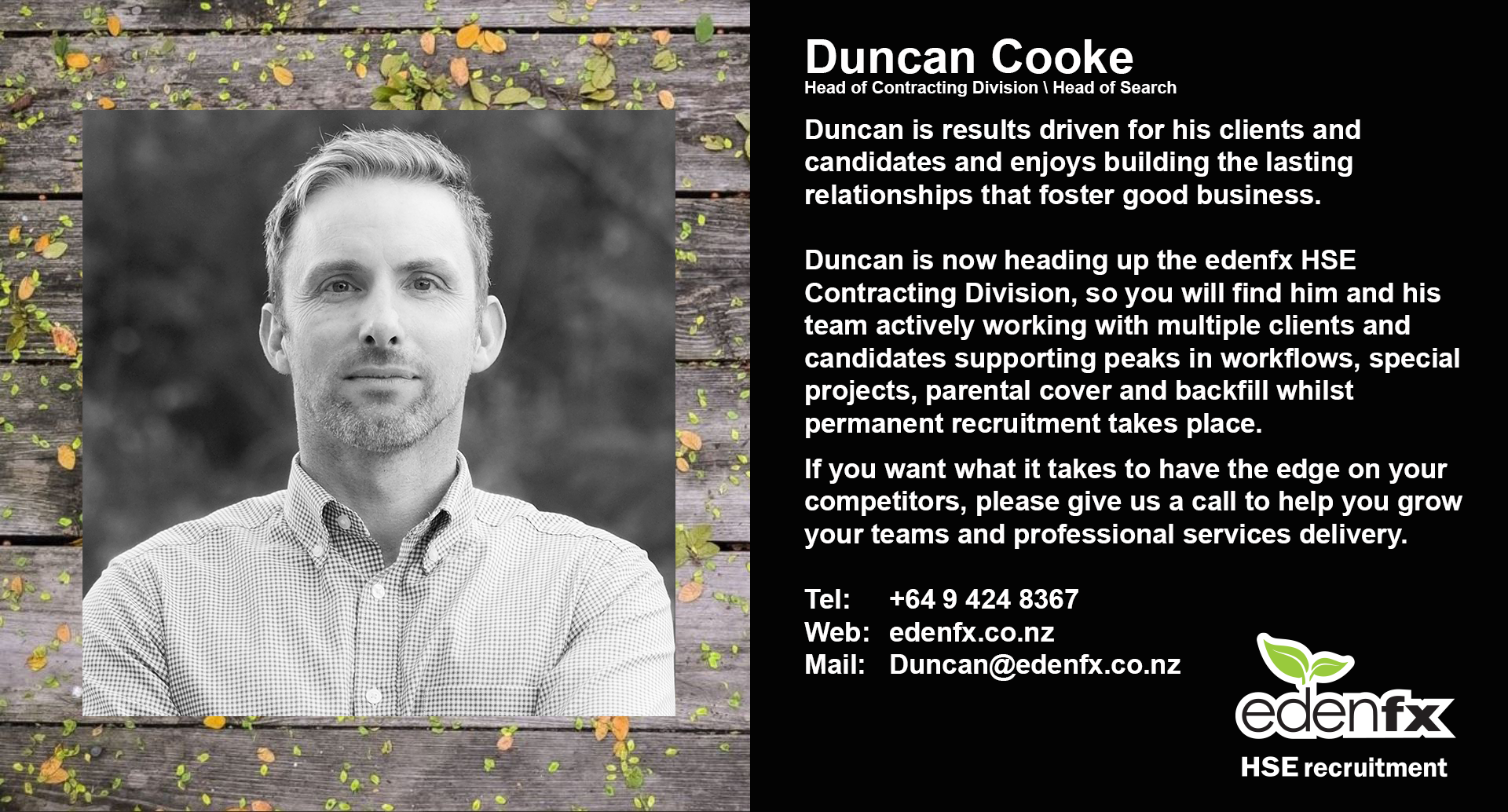 What made you choose recruitment as a career…?
It's a real industry cliché but like many recruiters I fell into the role. Around 2007 I'd finished up working for a media production company in London and really needed to secure a new job closer to home. I ended up approaching a local temp agency called Barbara Barnes to secure some short-term work. Whilst being interviewed by the company owner Edwin, he asked if I'd ever thought about a career in recruitment – my honest answer was no but Edwin was an encouraging and charismatic chap and persuaded me to come in for a couple of days to 'try it out'. As a young and hungry 26-year-old I loved the variety and pace of work. Since then I've never looked back and have been fortunate enough to enjoy a great journey over the last 13 years.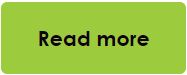 The latest jobs from edenfx
If you would like to read the full job ad or to apply, click the Apply button attached to each job.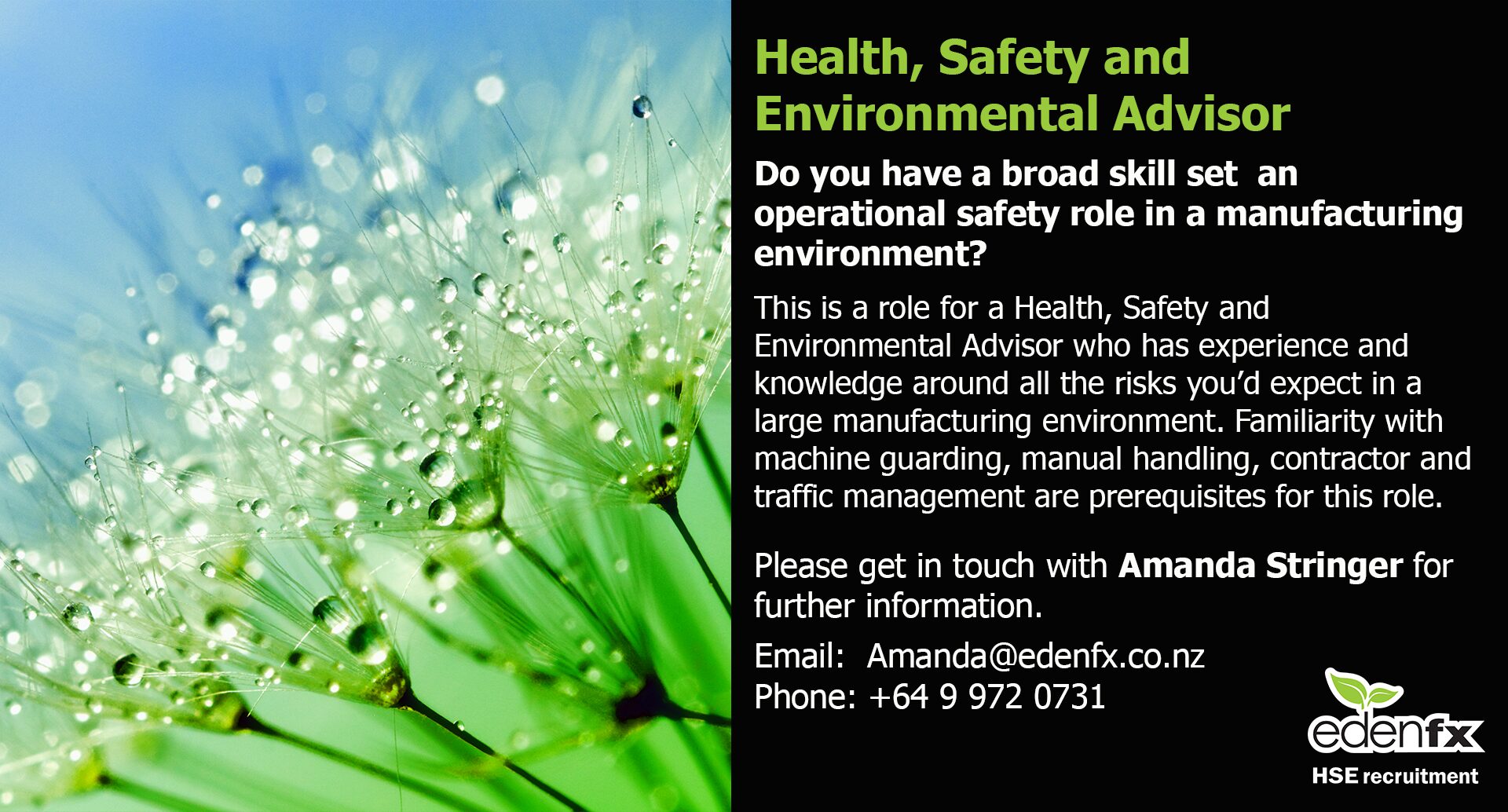 Rare opportunity in prime Hawkes Bay location
Iconic NZ company – family values
Established and sustainable company
Seeking a solid Health Safety and Environmental Advisor with broad skills to work in an operational safety role in a manufacturing environment.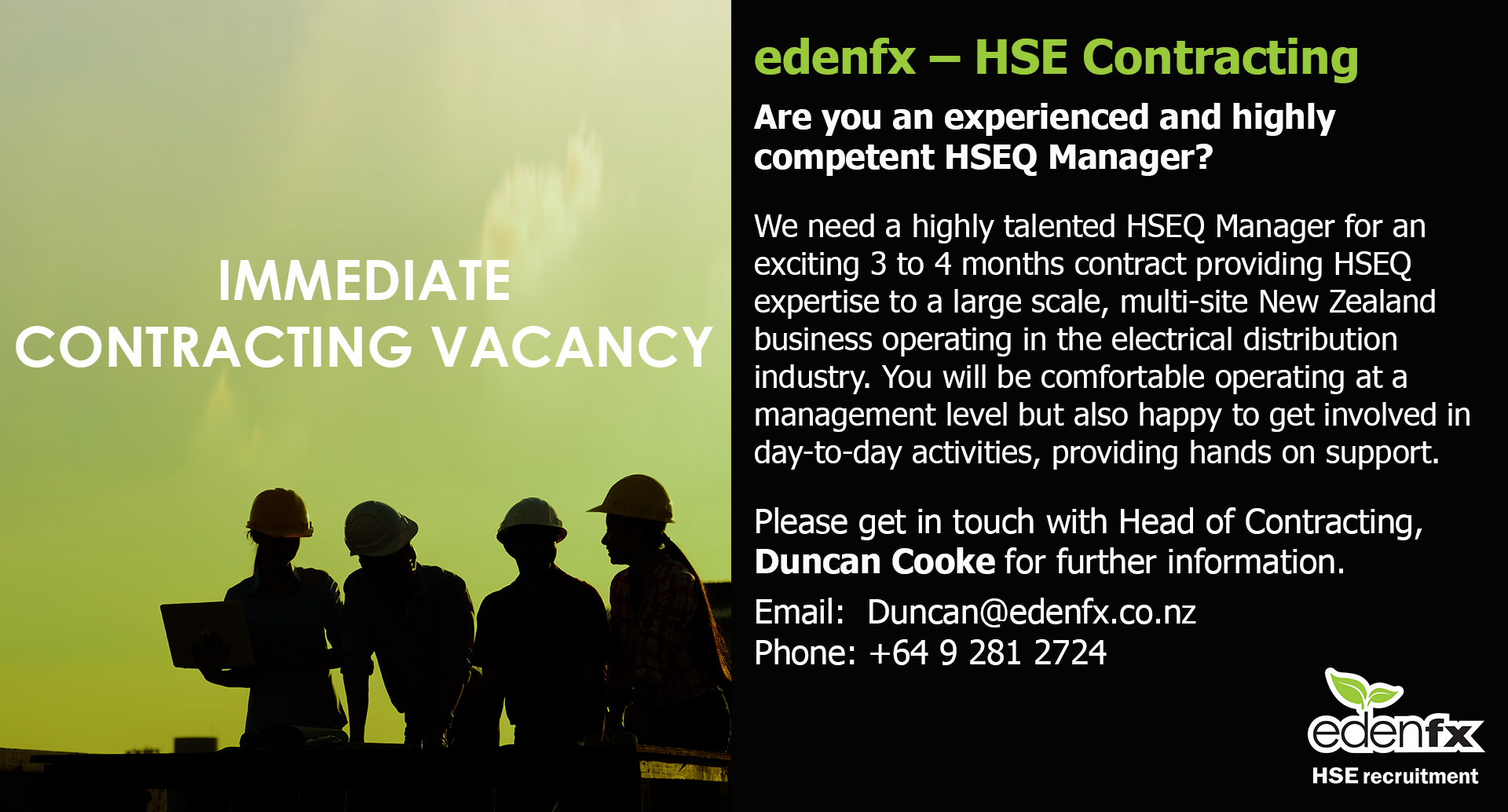 3 – 4 month Health, Safety, Environmental and Quality contract role

Collaborate with well known, highly successful organisation

Penrose based
Provide HSEQ expertise to a large scale, multi-site New Zealand business operating in the electrical distribution industry.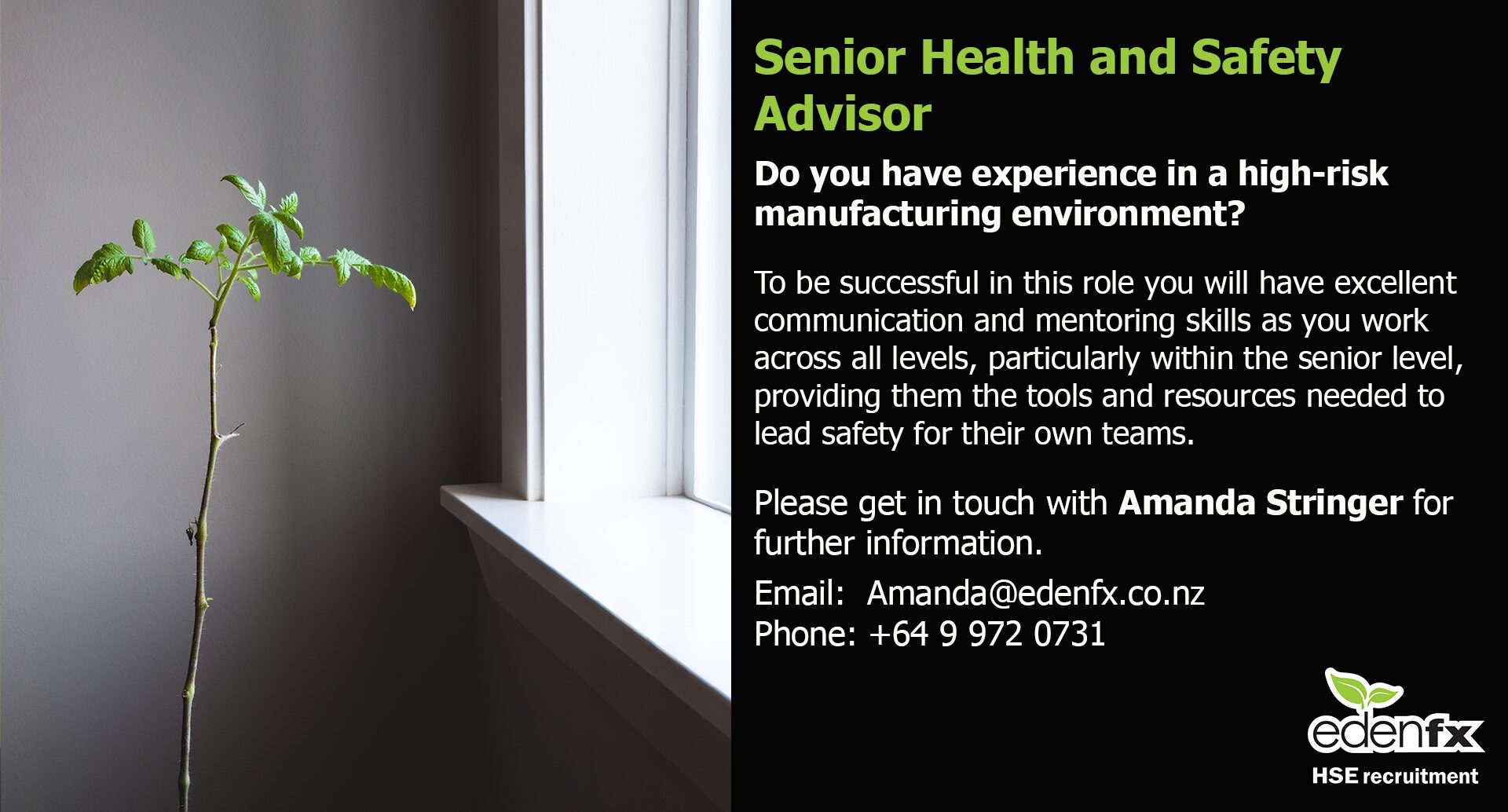 Support, engage, inform

Sustainable and successful export industry

Lifestyle destination, close to lakes and national parks
Seeking a Senior Health and Safety Advisor to champion safety on-site in partnership with site leaders and managers.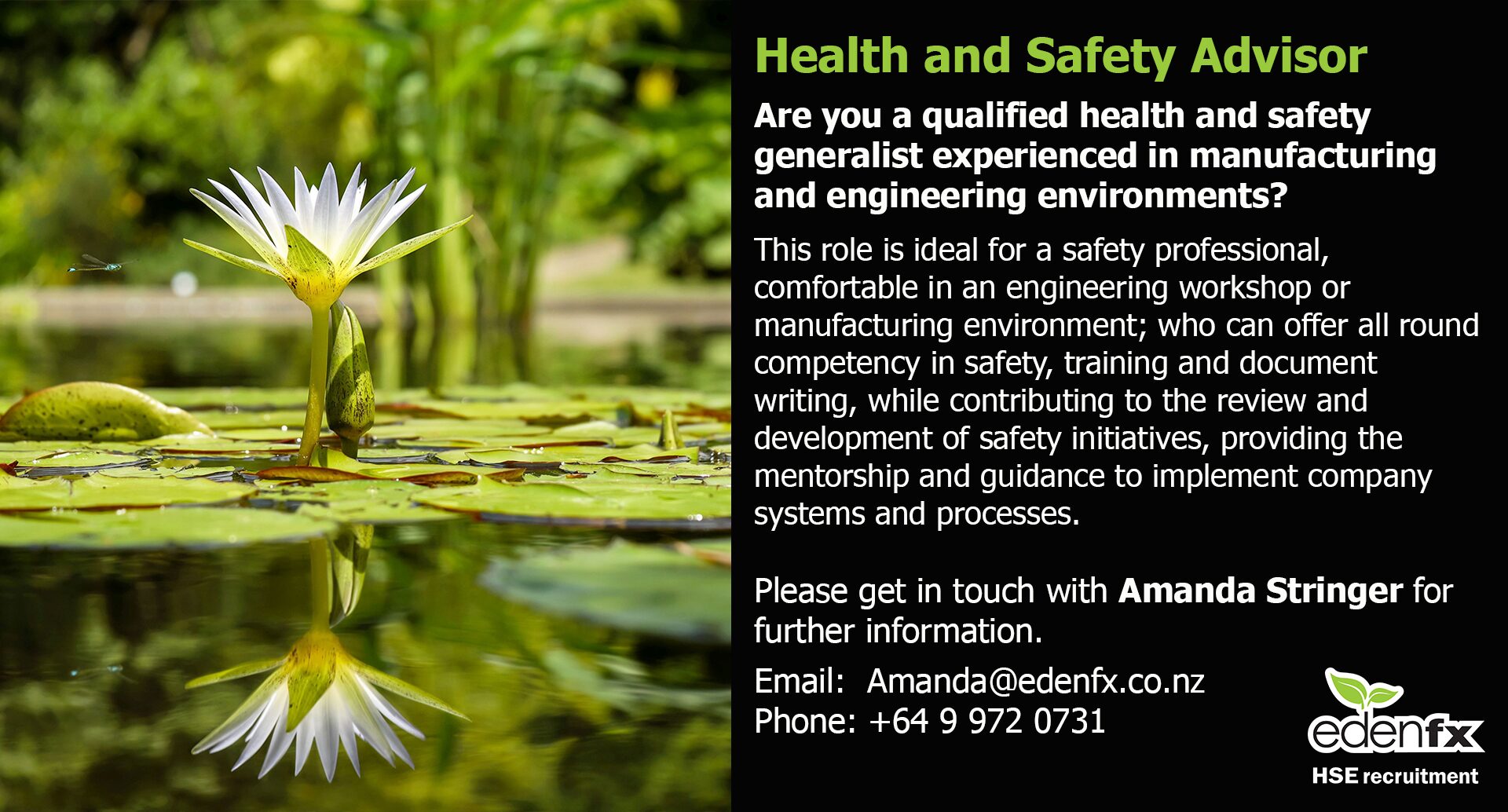 Manufacturing/Engineering experience required

World leading, well established company

Hands on, operational Advisor required
Seeking a qualified health and safety generalist experienced in the manufacturing and engineering environment.